CARTI CANCER CENTER IN CONWAY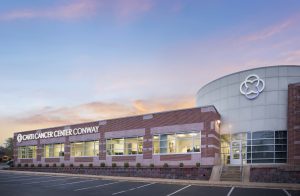 Our CARTI Cancer Center in Conway provides medical and radiation oncology, and diagnostic imaging, all staffed by a team of friendly, knowledgeable professionals. Please contact us for details or to schedule an appointment.
Address
2605 College Avenue
Conway, AR 72034
Hours
• Monday – Thursday, 7 a.m. - 4:30 p.m.
• Friday, 7 a.m. - 1 p.m.
Phone
Fax
Medical Oncology: 501.537.8787 | Radiation Oncology: 501.320.9058