What Makes The Breast Center Different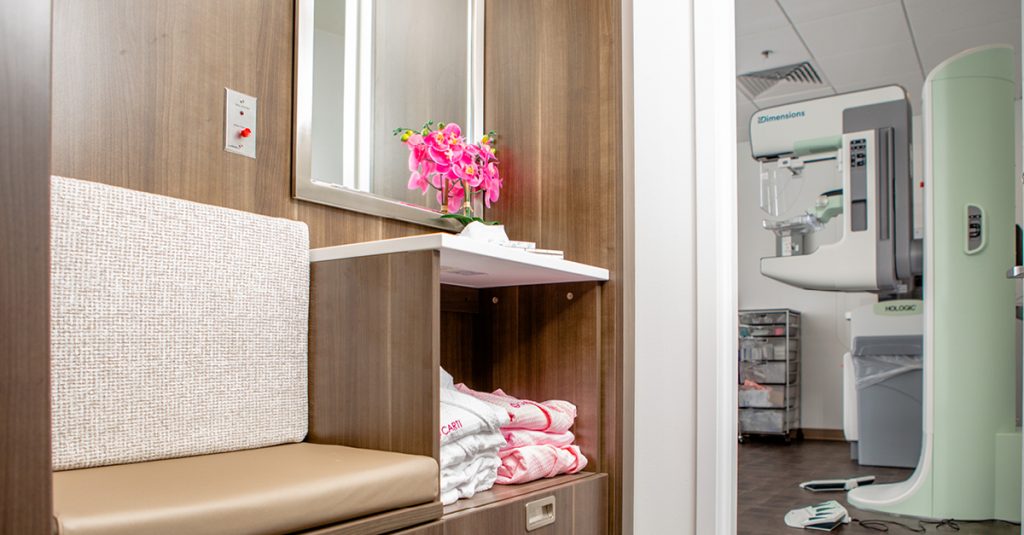 When it comes to a breast cancer diagnosis, early detection can make a world of difference in a patient's treatment. One of the best ways to catch breast cancer early on is through annual mammograms, typically recommended for women 40 and older. At The Breast Center at CARTI, the mammogram experience was designed with every woman in mind – from the precise technology to the next-level comfort.
Leading-edge technology
Mammograms are one of the best ways to detect breast cancer early on, and The Breast Center at CARTI is proud to use the most advanced technology to find, diagnose and treat breast cancer.
3D mammography and high-resolution breast MRI give doctors the clearest picture of a patient's breast health.
SmartCurve paddle and Mammopad make the mammogram itself more comfortable for patients.
Risk assessment and genetic testing allow patients to know their risk before they're ever diagnosed with breast cancer.
Unmatched patient experience
A mammogram can be an uncomfortable experience, especially for patients who are having the exam for the first time. But at the Breast Center at CARTI, things are different.
Private dressing rooms leading into the mammography suites
Soft waffle-weave robes for comfort during the mammogram
Designated front-door parking for easy access
After their mammogram and throughout the experience, patients hear from fellowship-trained breast health experts about their results and next best steps. From beginning to end, the experience is designed with their comfort and best health in mind.
You can learn more about The Breast Center or schedule a mammogram here.