Dr. Stacy A. Smith-Foley Named Medical Director of The Breast Center at CARTI
Dr. Stacy A. Smith-Foley Named Medical Director of The Breast Center at CARTI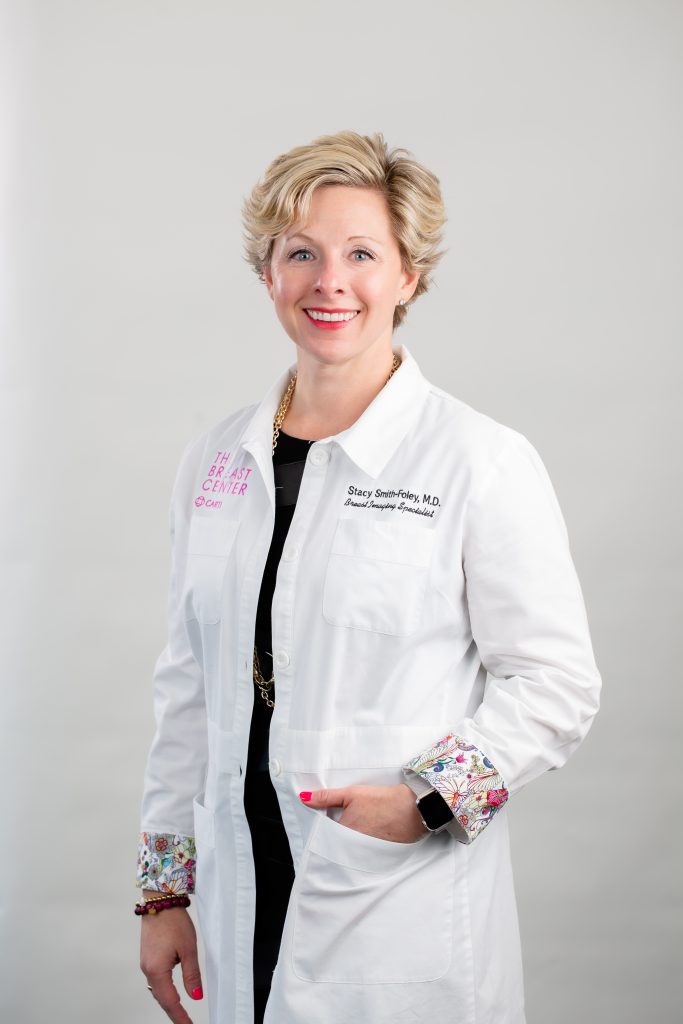 CARTI has named Stacy A. Smith-Foley, M.D. medical director of The Breast Center at CARTI. Dr. Smith-Foley is now scheduling new patients at The Breast Center at CARTI Cancer Center, 8901 CARTI Way, Little Rock.
Dr. Smith-Foley brings more than a decade of clinical experience as a dedicated breast imager practicing in Arkansas, Oklahoma and South Carolina. She is a leader in her field as an active member of the Hologic Scientific Advisory Board, the Society of Breast Imaging and the National Consortium of Breast Centers. She is on the speaker's bureau for Myriad Genetic Laboratories, Inc.
"We are thrilled to have Dr. Smith-Foley at the helm as we expand our services and open The Breast Center at CARTI," said Adam Head, president and chief executive officer of the statewide network of cancer care providers. "For 43 years, CARTI has been the state's destination for leading-edge cancer care. With the opening of The Breast Center, we move into the realm of providing preventive services, including annual mammograms. Our patients no longer have to be referred to CARTI and can instead self-select to have their yearly mammogram at The Breast Center."
Dr. Smith-Foley has co-authored several peer reviewed journal articles and has participated in several breast imaging reader studies ranging from computer aided detection to digital breast tomosynthesis.
Dr. Smith-Foley earned her medical degree from the University of Arkansas for Medical Sciences. Board certified in diagnostic radiology with a subspecialty in breast imaging, she completed her radiology residency at the University of Tennessee Graduate School of Medicine in Knoxville, Tennessee. She completed her fellowship in breast imaging at the Fred Hutchinson Cancer Research Center at the University of Washington in Seattle, Washington. She earned her bachelors of science in biology from University of Central Arkansas in Conway, Arkansas, where she now serves as a member of the UCA Foundation Board.
ABOUT CARTI
CARTI is a not-for-profit, multi-disciplinary cancer care provider offering medical and surgical oncology, diagnostic radiology, and radiation oncology at locations throughout the state to provide convenient access for cancer patients.
Medical oncology is offered in Little Rock, North Little Rock, Benton, Clinton, Conway, El Dorado, Heber Springs, Russellville and Stuttgart. Radiation therapy is offered in Little Rock, North Little Rock, Conway, Mountain Home and Searcy.