How CyberKnife Technology is Changing Cancer Treatment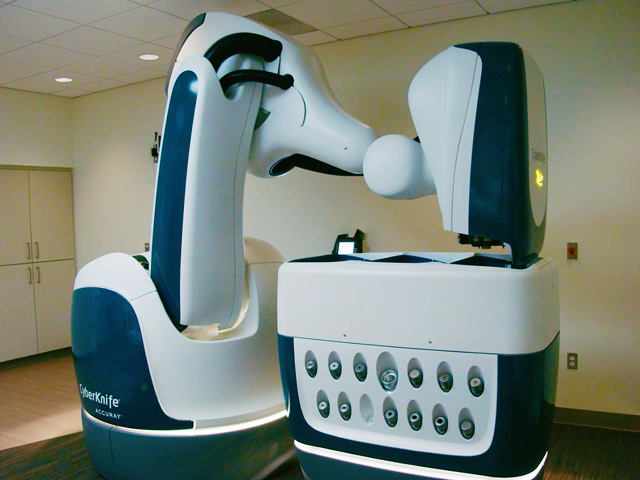 Oncology is a constantly changing field, and CARTI is dedicated to staying on top of the latest advancements in cancer technology. One of the latest and most exciting developments in CARTI's treatment is the addition of the CyberKnife S7 System. This system uses ultra-precise technology that targets cancer so effectively, it can reduce a patient's treatments to as little as 5 radiation sessions.
What is CyberKnife?
For patients with cancer in precarious spots, the CyberKnife is game-changing. The system features the world's only motion-synchronized, AI-driven, real-time treatment delivery, which means that cancer can be targeted to the exact millimeter – and that the technology can even follow a patient's movement as they breathe.
What are the benefits?
Besides increased precision and patient comfort, CyberKnife offers an optimized treatment experience. Benefits include:
Excellent long-term cancer control
Minimized side effects
Fewer treatments – typically completed in 1 to 5 sessions
CyberKnife is available at CARTI Cancer Center in Little Rock, and is a great option even for patients who live outside of central Arkansas. Ask your doctor about a referral today. You can also learn more about CyberKnife here.