How CyberKnife Technology Treats Cancer in Fewer Sessions | Steven Jordan's Story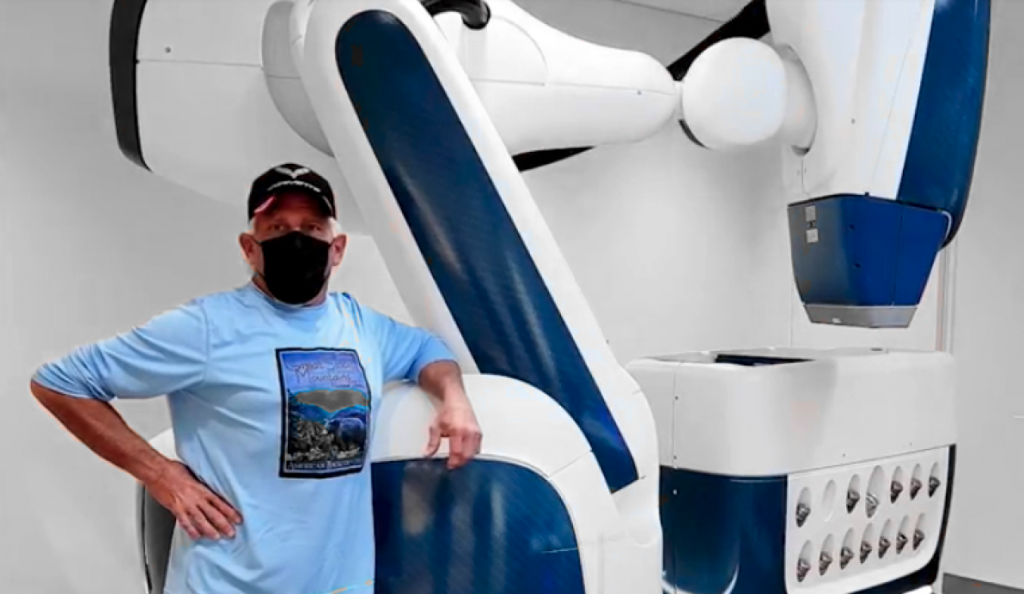 Steven Jordan has always led an active lifestyle, volunteering, participating in car conventions and keeping up with his two dogs. When he was diagnosed with prostate cancer the only options given to him were 45 days of radiation therapy or surgery with a six-week recovery timeline. For Steven, this meant sacrificing his lifestyle so he decided to get a second opinion from CARTI.
Steven's prostate cancer made him a perfect candidate for CyberKnife, a new type of technology that uses robotic precision to deliver radiation treatments. Rather than having to endure weeks of treatments and recovery, CyberKnife was able to treat Steven's cancer in five 25-minute sessions. This option gave Steven an excellent long-term outcome with more time to get back to the things he loved.
A preliminary surgery inserts a bead that communicates with the CyberKnife machine to eliminate human error. If Steven coughed or shifted while undergoing treatment, the machine would simply track how he moved and continue delivering radiation to the same spot. Steven was blown away by the pinpoint accuracy of the machine, the ease of the treatments and friendly atmosphere.
"I felt absolutely nothing. The second one came along, then the third. By the fourth, it was literally like a tanning bed appointment," he said. "You literally lay there for 20 minutes and listen to music."
After treatment was completed, Steven felt no side effects – something he still can't believe. He was back to his car shows and walking his dogs during the time he still would have been in treatment had he not chosen CyberKnife.
"I could not be happier with the results," he said.
CyberKnife technology is not just limited to prostate cancer. It's specifically designed to treat a number of cancers, including brain tumors, breast, liver, lung and pancreatic cancers. If you believe you could be a candidate for CyberKnife treatment, ask your doctor to refer you to CARTI or call us at 855.552.2784.
Learn more about Steven's treatment journey with CyberKnife