Robotic Radiation Therapy
Robotic precision, personalized radiation therapy. 
NOW AVAILABLE AT CARTI.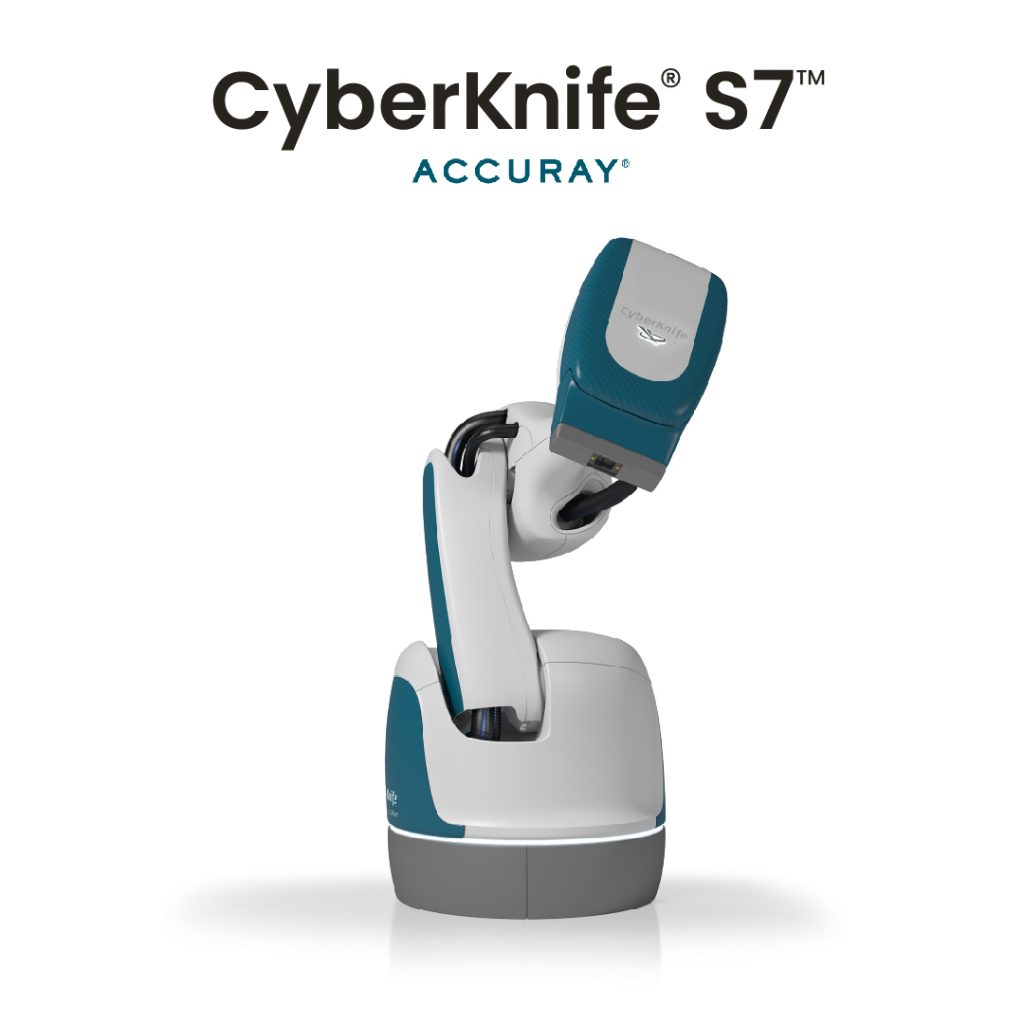 CARTI is dedicated to providing patients the most leading-edge treatment options. As the only robotic radiosurgery system that can deliver non-surgical stereotactic treatments with sub-millimeter accuracy, anywhere in the body — including the prostate, lung, brain, spine, liver, pancreas and kidney — the CyberKnife S7 System sets new standards for versatility.
CyberKnife S7, which delivers stereotactic radiosurgery (SRS), and stereotactic body radiation therapy (SBRT), treatments anywhere in the body with true robotic precision and integrated, AI-driven, real-time motion synchronization.
CARTI is the only cancer care provider in Arkansas to offer CyberKnife radiation therapy.
WHY CYBERKNIFE
The CyberKnife S7 System redefines the future of hypofractionated radiation, combining best-in-class robotic precision with proven Synchrony® technology to enable the world's only motion-synchronized, AI-driven, real-time treatment delivery adaptation for all indications and treatments. This enables clinicians to confidently deliver precise, highly effective hypofractionated radiation treatments — without sacrificing delivery speed, workflow efficiency or patient comfort. 
Proven Outcomes
Excellent long-term cancer control through a non-surgical, non-invasive outpatient procedure.
Minimized Side Effects
Significantly reduce the risk of the side effects that too often disrupt the lives of patients during and after treatment.
Fewer Treatments
A less disruptive option with a faster return to your everyday life. Treatment is typically completed in 1 to 5 sessions. 
Availability
CyberKnife will be available at the CARTI Cancer Center in Little Rock.  Even if you live outside of central Arkansas, this is a great option for you. Since we can offer patients fewer treatments, you can come to Little Rock for your course of treatment, which may be completed in 1 to 5 sessions, then return home.