The Roots of Compassion: A Family Legacy Lives on Through CARTI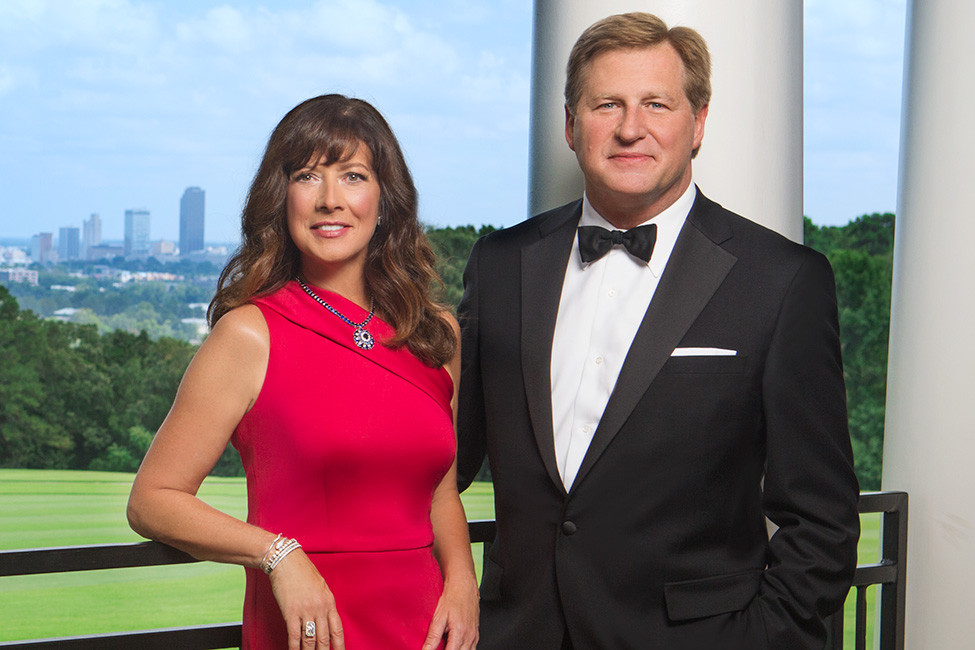 Tux 'n' Trees co-chairs Albert and Traci Braunfisch honor a family legacy through their CARTI support.
A man immigrated to America. He put down roots.
Those roots took hold and he grew a family and helped grow his adopted state, and to this day things still grow from what he started — living things and ethereal things like hope and optimism, which are the stuff of life.
Albert and Traci Braunfisch are this year's co-chairs of the CARTI gala Tux 'n' Trees, one of the pillar events of the Festival of Trees fundraiser. The holiday-themed, black tie event, scheduled for Nov. 16, supports the cancer-fighting entity by raising money for CARTI's patient assistance program.
Festival of Trees, which also includes the Sugar Plum Ball daddy-daughter dance — an event that sells out almost every year — and the Festival of Fashion, is in its 42nd year and is one of the state's longest running fundraising events, raising more than $8 million for patient care since its inception.
"Little Rock, and Arkansas as a whole, is one of the most philanthropic places in the country," says Traci, a CARTI Foundation board member. "It is not necessarily easy, but people want to support their community and causes that are meaningful to them. Almost everyone has been touched by cancer and it is not surprising they would want to support CARTI and the compassionate, leading-edge care they provide."
The Braunfisches are CARTI veterans, serving on boards and holding directorships since the early 2000s. Traci has previously co-chaired CARTI's capital campaign and Albert is the current board of directors chairman.
But you could say their involvement predates the 2000s, or even 1976, when CARTI came into existence. You could say it dates to the mid 1950s and the arrival of Hans Peter Braunfisch from Germany.
Living Tribute
Outside the CARTI Cancer Center in Little Rock sits a manicured garden of colorful flowers and plants. Dedicated in June with ceremonies that included the release of 600 monarch butterflies, the Hans Peter Braunfisch Blooming Garden represents the work of six master gardeners and features more than 500 plants.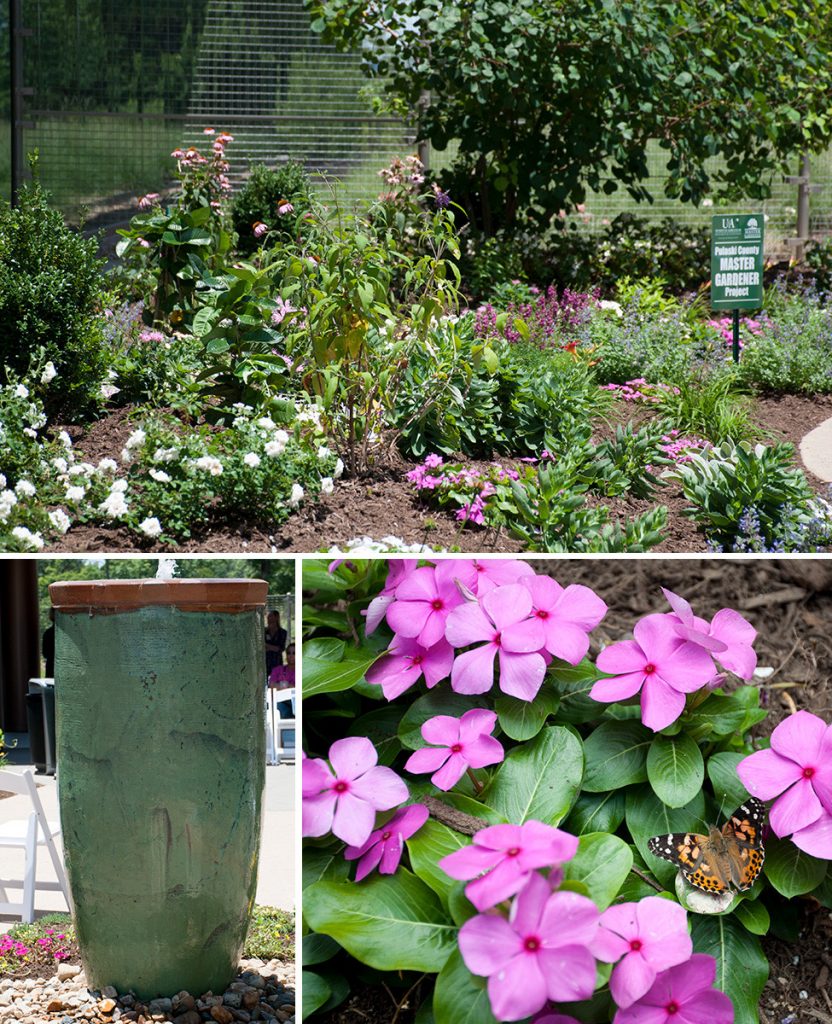 After a life well lived, Hans Braunfisch died of lung cancer in 2004 at age 68. He was treated at CARTI and his son Albert, with Traci, wanted to honor his memory and do something for the institution that had given him care, as well as to provide a few moments of peace and pleasure to current patients and their loved ones.
"It is a place that many patients and families walk by whenever receiving treatment," Albert says. "It reminded us of my father's comments about the calm and caring environment at CARTI. As a complement to the world-class technology throughout the gleaming new building, we thought that maybe just a little patch of garden outside the door might be a nice way for people to recoup and gather their thoughts during a difficult moment.
"It was the little things like that I remember as meaning a great deal to my father."
Hans came to the U.S. from Germany in 1956, working first on the production line at the Arkansas Coca-Cola Co. Like many good American citizens, he served his country in the U.S. Army, and after his honorable discharge he joined Commercial National Bank in Little Rock.
Hans moved on to Favorite Check Printers, then, with sons Albert and Peter, founded Image Checks, building it into one of the largest consumer check printers in the country.
Hans served on a number of charitable and industry boards at the local and national level, but the quiet man from Germany, who said he could live anywhere but chose Arkansas, took special joy sailing his boat on Greers Ferry Lake.
Clearly, Albert and Traci's involvement with CARTI is no coincidence.
"When your family is affected by cancer, as ours was, you tend to gravitate toward organizations helping other families going through the same issues," Traci says. "After my father-in-law passed away from lung cancer, I had a couple of close friends both on the staff and on the board at CARTI. They approached me to get involved and it's been an amazing relationship ever since."
Team Spirit
Albert and Traci met as students at Hendrix College. Now approaching their 30th anniversary, the couple are empty-nesters after raising three sons, but even before the additional free time came their way they were a dynamic duo of philanthropy and volunteerism.
"It has been an incredible journey, and he is the kindest, most loving person I know," Traci says. "We think we are a great team and always try to balance each other's strengths and weaknesses."
Along with their various roles and efforts with CARTI, Albert is chairman of the Hendrix Board of Trustees, an Arkansas Arts Center board member and chairman and former CEO of marketing entity Mspark. He has owned and formed companies across a number of sectors, which includes co-founding CAP Media Inc. before it was acquired by Mspark predecessor MailSouth.
Traci's nonprofit loves include or have included the Jeff Mattingly Foundation (named for her late brother), the Anne Hickman Foundation (through Arkansas Children's Foundation), Hendrix volunteer initiatives, board membership and volunteering for The Cathedral School and Episcopal Collegiate School. She was also a fundraiser for TCBY.
Suffice to say, the couple brings some experience to their CARTI efforts.
"As co-chairs of Tux 'n' Trees, Albert and I are involved in most aspects of the planning," Traci says, "from planning the theme and look to recruiting support — whether it be volunteer or financial — and also helping to plan the live auction. We've had nice success over the past few months of planning, with much more to come."
Albert gives Traci credit for doing most of the heavy lifting for Tux 'n' Trees, but said he is happy to help do what he can to promote CARTI.
"World-class cancer care is really expensive," he says. "Fundraisers like Tux 'n' Trees make a material difference in what CARTI can do for those fighting cancer. Also, it's not just the money raised at the event, but it is the sharing of the mission and vision of CARTI with thousands of Arkansans."
It's Personal
In its early days it was a single treatment center in central Arkansas focused solely on radiation therapy, but has grown to become the CARTI Cancer Network with 14 locations serving communities across the state.
Along with its network of clinics and cancer centers, CARTI partners with other institutions to provide treatment through the CARTI Cancer Alliance, providing the most convenient, state-of-the-art care available for up to 23,000 Arkansans a year.
"Unfortunately, so many people have been touched by cancer that it isn't difficult to help donors understand why CARTI is important," Albert says. "Once CARTI tells its story and shares its vision, it doesn't take long for folks to raise their hand and say they are willing to help."
Festival of Trees raises financial support for equipment, programs and services like transportation and lodging, emotional counseling, nutritional support and equipment upgrades prioritized by the medical team.
"Every year we share with guests a priority need of CARTI and ask for their help in making it a reality," Traci says.
In supporting Fund-a-Need, one of its signature features, Tux 'n' Trees raised $67,000 last year to help purchase heated infusion chairs.
The gala features fine dining, dancing, silent auctions and the decorated trees that give it and Festival of Trees their names.
"Festival of Trees takes a village," Traci says. "Many auxiliary members and volunteers are current or former patients and caregivers, so this series of events is personal."
The same is so for Traci and Albert, who can honor Hans Peter Braunfisch through their efforts and remember him as they visit his namesake garden, where life and possibly a little hope continue to bloom.
"He's my reason for being involved," Traci says. "Throughout our work we just hope he would be proud of everything we've been able to do in his memory."