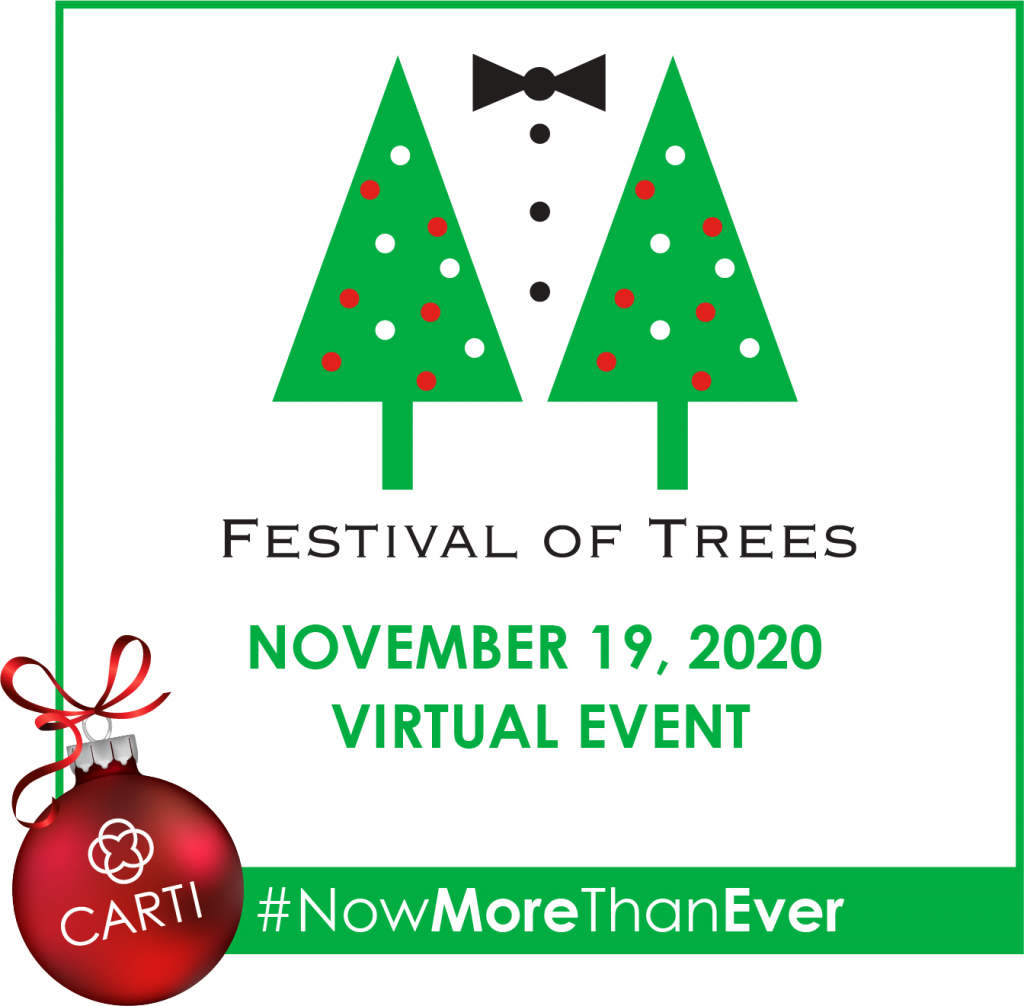 At CARTI, nothing is more important than the health and safety of our patients, caregivers, team members, volunteers and supporters. For this reason, the 44th Annual Festival of Trees will be held virtually and available to everyone.
Tune in Thursday, November 19 for a program featuring:
Event chairs, Shelia Vaught and Jennifer Day
CARTI president and CEO, Adam Head
Keynote speaker and Tux 'n Trees chairs, Rene and Aaron Gamewell
Attendees will have a chance to bid on truly spectacular auction items, including fully decorated Christmas trees that will be delivered to the winning bidder's home the following day.
To join in the festivities, you can tune in on our Facebook or visit CARTI.com/Festival of Trees.
While the format of this year's Festival of Trees will be different, the mission remains the same – to support CARTI's world-class cancer care by ensuring that all patients experience the most leading-edge technology and compassionate care available.
If you have any questions, please contact Michaela Johnson at 501.660.7616 or Michaela.Johnson@CARTI.com.
Save the date for Festival of Trees 2021, featuring all of your favorite events – Sugar Plum Ball, Festival of Fashion and Tux 'n Trees. Next year's events will take place November 18-20, 2021.
Like CARTI on Facebook and Instagram: @cartiarkansas
#CARTIFOT