Three CARTI Physicians Named Among Castle Connolly's 'Top Doctors' for 2022
Drs. Gao, Makhoul and Ross Included in National List of Physicians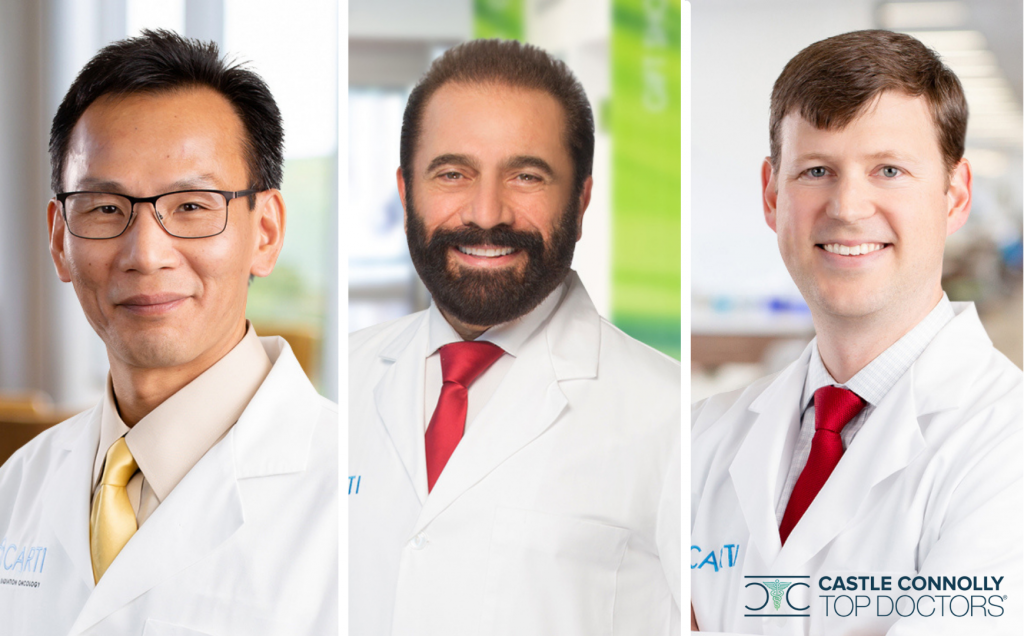 CARTI announced today that three of its physicians were included in Castle Connolly's 2022 'Top Doctors' list. The physicians include Xiang Gao, M.D., Ph.D., radiation oncologist; Sam Makhoul, M.D., medical oncologist and medical director of clinical research; and Christopher Ross, M.D., radiation oncologist. Castle Connolly identifies top physicians, both nationally and regionally, based on an extensive nominations process that is open to all licensed physicians in the United States.
"We are proud of Drs. Gao, Makhoul and Ross on their inclusion in this nationally-recognized list of physicians," said Adam Head, president and CEO of CARTI. "To receive the endorsement of their fellow physicians is the highest compliment, and we applaud them for this deserving recognition. These physicians are dedicated to providing the very best care and transforming the way CARTI delivers cancer care to patients across the region. We thank them and every member of our medical team for their excellent service and care."
Learn more about the cancer care providers who work at CARTI and provide excellent care.