The Dental Clinic at CARTI Receives $30,000 Community Grant from Delta Dental of Arkansas Foundation
Grant to fund oncologic oral health services for patients
The Dental Clinic at CARTI is pleased to announce it has received a $30,000 Community Grant from the Delta Dental of Arkansas Foundation. The funds will allow CARTI to provide ongoing oncologic oral health services to patients.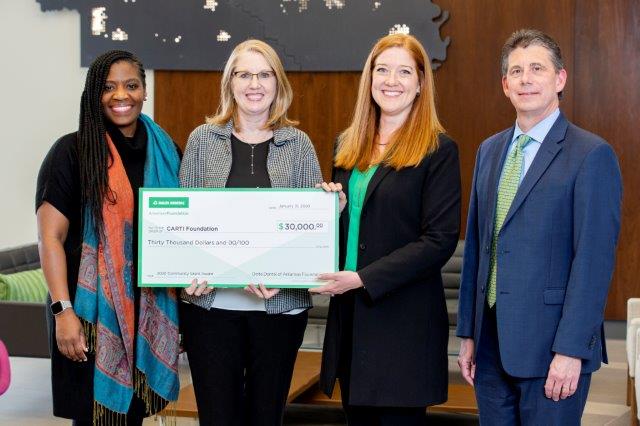 "We are incredibly grateful to the Delta Dental Foundation for awarding us this grant,"  said Dr. Richard Phelan, oncologic dentist, The Dental Clinic at CARTI. "With this support, we will be able to provide vital oral health services to patients, ultimately improving their oral health so they can continue their cancer treatment plan and decrease the side effects."
Oral health is an important part of cancer treatment that is often overlooked. When a patient undergoes treatment, The Dental Clinic offers individualized recommendations and appropriate dental hygiene products to protect their oral health and prevent short- and long-term damage. By incorporating oral health into the overall treatment plan, CARTI helps its patients minimize infection, decrease harmful side effects and prevent delays and breaks in their course of treatment.