How Technology Plays a Part in Cancer Treatment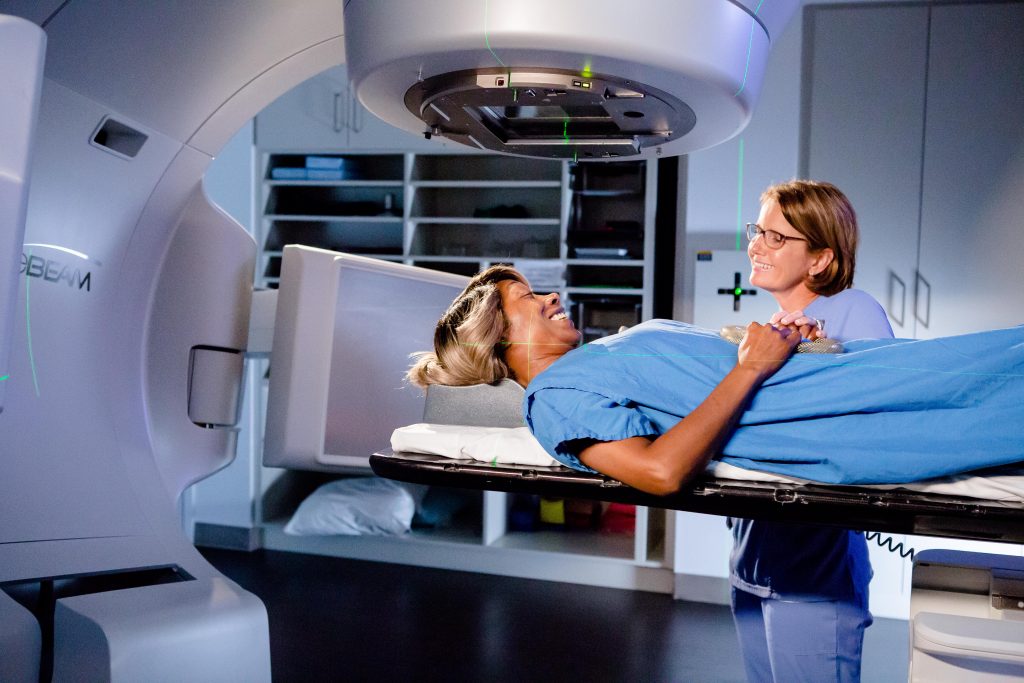 Modern technology has made cancer care more effective, efficient and accessible than ever before. At CARTI, we offer some of the most advanced cancer technology available at clinics across the state – meaning patients are never far from the best cancer treatment in Arkansas. Every decision we make, from what kind of technology we use to how we use it, is made with the patient's experience in mind. Read on to learn more about some of the technology CARTI uses to treat cancer and how it benefits our patients.
CT Scan
CARTI's approach to CT scans is one of total thoroughness and accuracy. The average CT scan at CARTI takes about 45 minutes, and while this may seem like a long time, we want to ensure that we get the most out of every scan. We can scan the patient's full body if necessary to ensure that absolutely nothing goes unnoticed. While other providers may not take as long to do a CT scan, our technicians get a clear picture of the patient's health and take the time to make it less likely patients will have to come back for a second scan.
Ultrasound
For ultrasounds at The Breast Center at CARTI, technicians conduct the exams manually rather than with automated machines. This choice is deliberate – a trained technician or radiologist is much more likely to detect an abnormality operating the technology by hand than by simply pushing a button. A machine can also put unnecessary stress on the patient, and the team at The Breast Center works to eliminate this stress. This approach also decreases the likelihood that the patient will need a second exam.
Trained Technicians
Every technician at CARTI is board certified on the machine they operate. Not a general certification, either – they are specifically trained and certified for the machines they use. Technicians operating machines they aren't familiar with can lead to less accurate scans or the patient having to come back for more scans, and the proficiency of our techs eliminates this risk.
CARTI is proud to lead the way in providing the best cancer treatment in Arkansas with innovative technology, but we're even more proud of the expertise and dedication of the people operating the machines. We always put the patient first, even in our technological choices.

To learn about what makes our cancer treatment the best, learn more about our cancer treatment services and expert physicians.