Porter Briggs and Dr. Diane Wilder Celebrate CARTI's Festival of Trees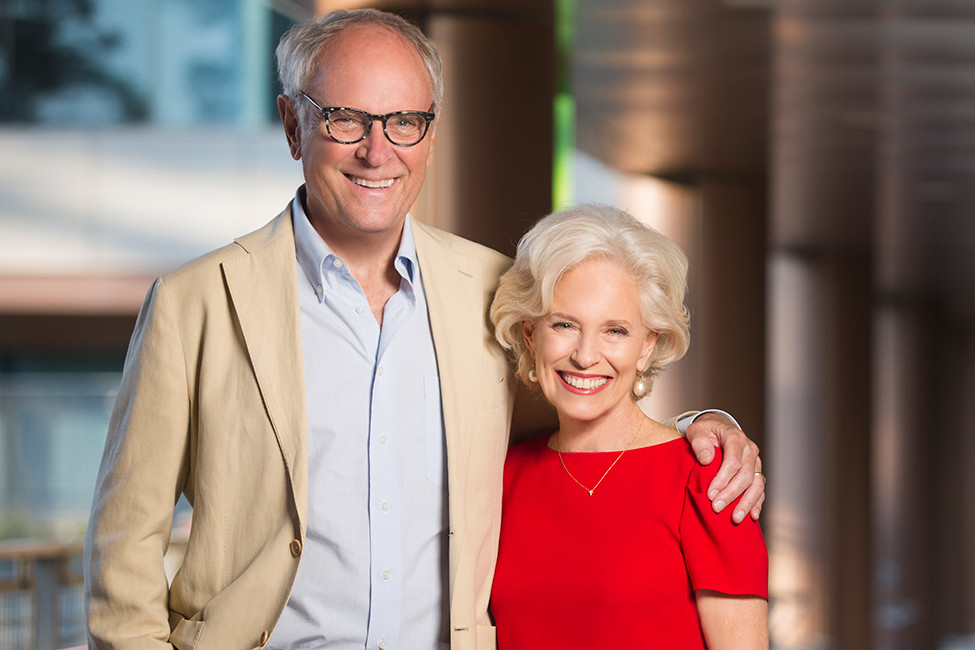 Husband and wife duo Porter Briggs and Dr. Diane Wilder will bring their shared love of beauty and service to CARTI's 45th Annual Festival of Trees. "We were honored to be asked to chair the event this year. We accepted the request enthusiastically because it raises money to help those who need it with their treatment," Briggs said. As an infantry officer veteran, accomplished businessman and supportive husband, he instinctively recognizes the valuable service CARTI offers to patients across every county in the state. "Arkansas is one of America's poorest states," continued Briggs, and CARTI, an independent, not-for-profit cancer care provider, uses the festival to "raise funds to help our patients in need receive a quality of care equal to that of the finest treatment facilities in the United States. To support patients with cancer when they have limited or no means can make the difference of a lifetime."
Dr. Wilder practices medical oncology at CARTI. She came to medicine as a second career in her late 30s and picked specialties that would define her holistic medical philosophy. "I loved that internal medicine … allowed me to get to know my patients fully and enabled me to participate in all aspects of a patient's health, including not only treatment, but prevention. I also loved that oncology addressed the entire person — from physical and emotional health to spiritual and relational well-being — and in that, I could help provide resources for healing in all these arenas." In 2013 she joined a team that perfectly aligned with the passion she brings to her patients' treatment: CARTI. "I am deeply grateful that CARTI has always had a legacy of simultaneously taking care of the patient and the patient's family, while also providing advanced diagnostics and therapeutics."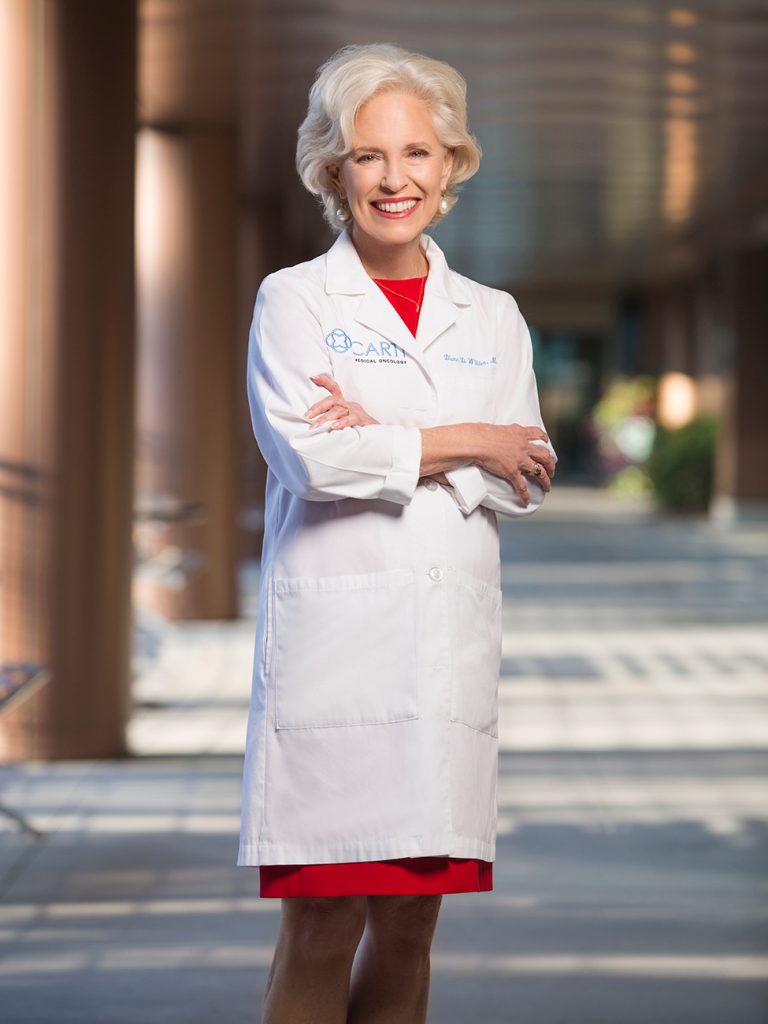 "Because of the nature of my practice," Dr. Wilder shared, "I participate in a patient's shock at a new diagnosis, I join in the celebration of the wonders and delight that come when our treatments are effective, but also join in a patient's suffering when the outcomes are disappointing. There are times when my heart is overwhelmed with sadness and grief." Their growing bond helped bring life back into balance. "When I met Porter, he would take me to art museums and ballets and long walks through parks and gardens. Without a word, we would often stop to surrender to the powerful effects of beauty. In that setting, my distress would relax and I would feel soothed. I learned that the heartache that comes from the painful things in my practice was mitigated by immersion in beauty."
Dr. Wilder and Briggs find immersive beauty and comfort from CARTI's annual holiday festival — an event they have attended nearly every year since Dr. Wilder's start at CARTI. "I feel this same inner delight every time I walk into a Festival of Trees event," said Dr. Wilder. "The immediate sense of expectation when you walk in, the warm greetings from those who are welcoming us, the sparkle and festivity of the decorations, the trees and tables that are beautifully decorated and which hearken back to the magic of Christmas, the joy of being together in celebration, the effervescence of the attendees, the kindness and joy in those who serve, the environment full of happiness and laughter — all restores what has been pummelled these past months and serves as a place of encouragement and renewal." The couple commemorates this beauty tangibly with beloved purchases from past events. "We still have beautiful trees we purchased at the festival in previous years and will have every one of them in our home after Thanksgiving," said Briggs.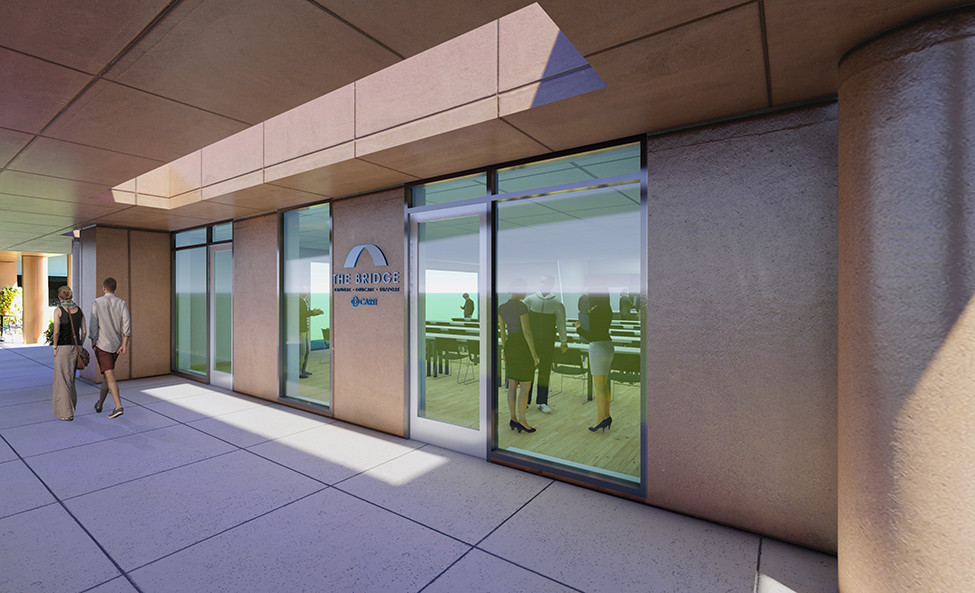 The beauty of the event goes beyond the aesthetic and taps into the spirit of the season. "The holidays have always been a time for introspection, a counting of blessings, but also an occasion to see the need around us," said Dr. Wilder. To that end, a signature feature of the Tux 'n Trees event is Fund-a-Need. "Every year, we share with guests a priority need of CARTI and ask for their help in making it a reality," said Jennifer Selig, executive director of the CARTI Foundation. For 2021, the Fund-a-Need couldn't align better with Dr. Wilder and her team's approach to serving their patients across the state: The Bridge at the CARTI Cancer Center in Little Rock. "The Bridge is the foundation in the evolution of our innovative patient assistance programs and a testament to CARTI's commitment to provide comprehensive, complementary cancer support services," said Selig. "The 8,000-square-foot center, scheduled to open in early 2023, will house multiple support services including individual and family counseling, social work support, financial counseling, a resource and appearance center and nutrition workshops and cooking demonstrations."
There's also joy that Arkansans can celebrate CARTI in person this holiday season. "We are most excited that the event is even happening. Last year CARTI could not host it because of coronavirus," said Briggs. CARTI is pleased to bring back the Festival of Trees for 2021 — with a few changes. This traditionally three-part fest will be just two. "As coronavirus cases continue to rise, particularly in young children who are ineligible to get vaccinated, we felt it necessary to cancel the Sugar Plum Ball to eliminate the risk of exposure," said Selig. "We look forward to holding the Sugar Plum Ball again, in person, in 2022." The remaining events, Festival of Fashion and the Tux 'n Trees Gala, will be held with COVID safety measures in place. Measures include showing proof of COVID vaccination, social distancing and masking. Festival of Fashion, a runway show highlighting Central Arkansas boutiques, will be held November 19 and the Tux 'n Trees Gala, a premier holiday event with live and silent auctions, will return November 20. Both will take place at the Statehouse Convention Center.
Learn more about what makes CARTI the best cancer care provider in Arkansas.