How to Discuss Your Diagnosis
From the initial diagnosis to how you're feeling throughout your treatments, talking about your cancer journey can seem overwhelming at times. Here are some tips that will help you navigate these discussions, allowing you to focus on your overall well-being.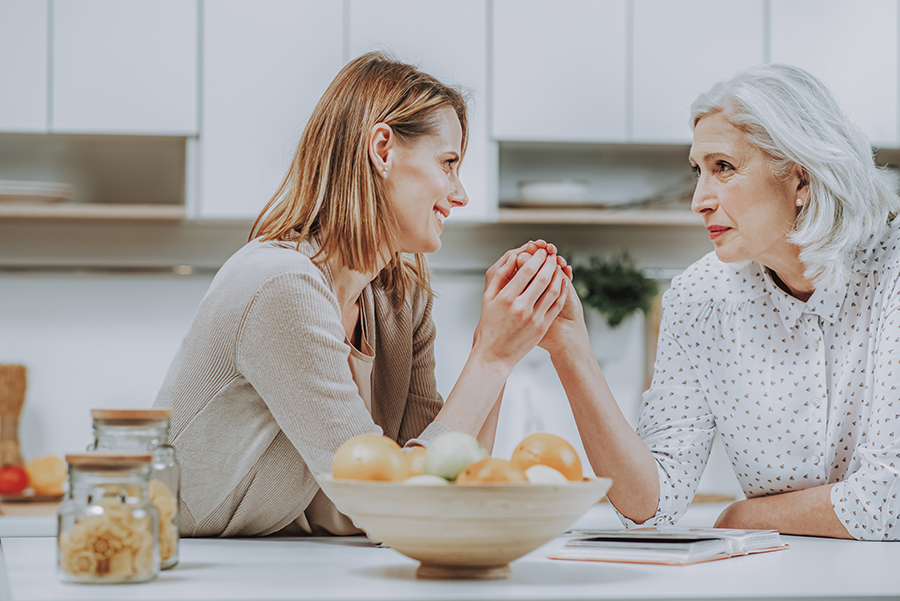 Organize your thoughts. Upon your initial diagnosis, make a list of people you want to tell, breaking the list up in those you want to tell in person and a larger group that you can tell via text or through a person that you designate as your spokesperson.
Think ahead. People will inevitably ask how they can help, so be prepared with something to tell them. Think about all the things you may need assistance with – rides to doctor's appointments, housecleaning, yard work, food, child care, etc.- and give people the opportunity to help you.
Be open and honest. In addition to your diagnosis, share your true feelings. It will help others understand where you are in the emotional process.
Be prepared to give updates. Some people find it hard to have to retell the same update to numerous people. Consolidate your updates into one location by using blogs or private websites.
Know your limits. If, and when, you need to take a break from talking about cancer, feel free to change the subject. You can always say "I'm a little tired of talking about cancer. Let's talk about something else."
If you need additional assistance or advice with how to talk about your diagnosis, call 501.660.7610.