A Personal Investment: Rene' and Aaron Gamewell on the Community of CARTI
As seen in Little Rock Soiree, November issue.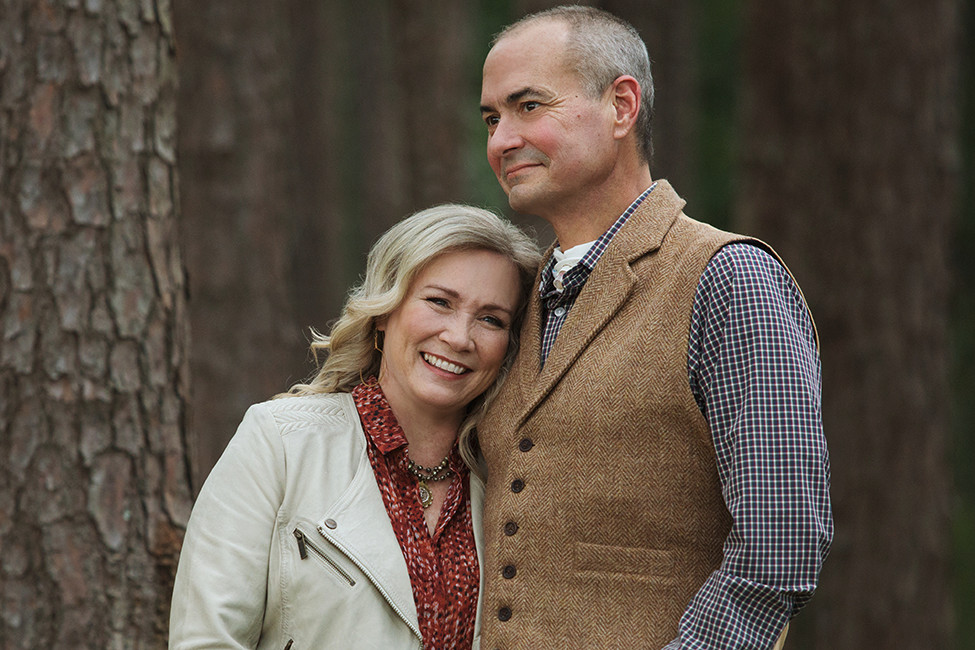 "I was fortunate enough to have the ability to go anywhere for treatment," Aaron Gamewell says. "My insurance benefits allowed me to choose a primary care center, as well as the chance to get a second opinion.
"After walking into CARTI for the first time, I didn't need a second opinion."
Aaron, 51, is the chairman and CEO of SBS CyberSecurity with corporate offices in South Dakota. He joined the firm in 2015 as COO and tripled its growth in four years. In 2019, he became the majority shareholder. Rene', a CPA, would go on to join SBS as VP controller in June of 2020.
The Gamewells met while some of their combined six children were students at Little Rock Christian Academy. They pushed their original wedding date back a few months because of an unexpected death in the family, but then decided to move it up again when they found out Aaron had cancer.
"When I got his diagnosis," Rene' says, "my response to him was, 'Well, there's no more waiting. … You've got to have a place to lay your head when you're in Little Rock and that's going to be at my house.'"
Immediately after the wedding, they met with the oncologist. "At that point is when we really geared up for the first round of treatments – the biggest round because it was supposed to cure it," she says.
Round One
On June 6, 2017, Aaron received a diagnosis of squamous cell carcinoma, but to understand the path that led the Gamewells to CARTI, one must rewind to that March. That's when Aaron and his future stepson and friends played a game of paintball where Aaron took one on the chin, literally.
"I wouldn't recommend taking a paintball to the jaw, but I had to prove to the boys that I was still tough – even though it hurt!" Aaron says. "Three months later I was at the doctor for [a blood pressure medication refill] because I was leaving the next day for a fishing trip to Alaska with my family. As the doctor was leaving the room, I asked him to look at the 'bump' on my jaw that hadn't left since I was shot by the paintball."
The doctor ordered a PET scan and said he would call with the results the next day. Aaron flew out as planned and was talking to Rene' in Minneapolis when his doctor phoned on the other line.
"The doctor asked if I could turn around and come back. While the scan wasn't definitive, he had strong concerns that what he saw could be cancer.
"I got back on the phone with Rene' and I was paralyzed by fear. Rene' and I agreed that we wouldn't say anything to our families. I went on to Alaska and joined my dad, son, father-in-law, sister-in-law and her [family] on the most beautiful fishing and sight-seeing trip I could have ever imagined."
Six days later, Rene' met him at the airport in South Dakota and he checked into the hospital for a biopsy. "In the meantime," Aaron says, "I had reached out to a good friend who encouraged me to contact Dr. Scott Stern and Dr. Lawrence Mendelsohn at CARTI. Both of their offices responded immediately and wanted to have my records transferred. We did so and a week later we walked into CARTI for the first time."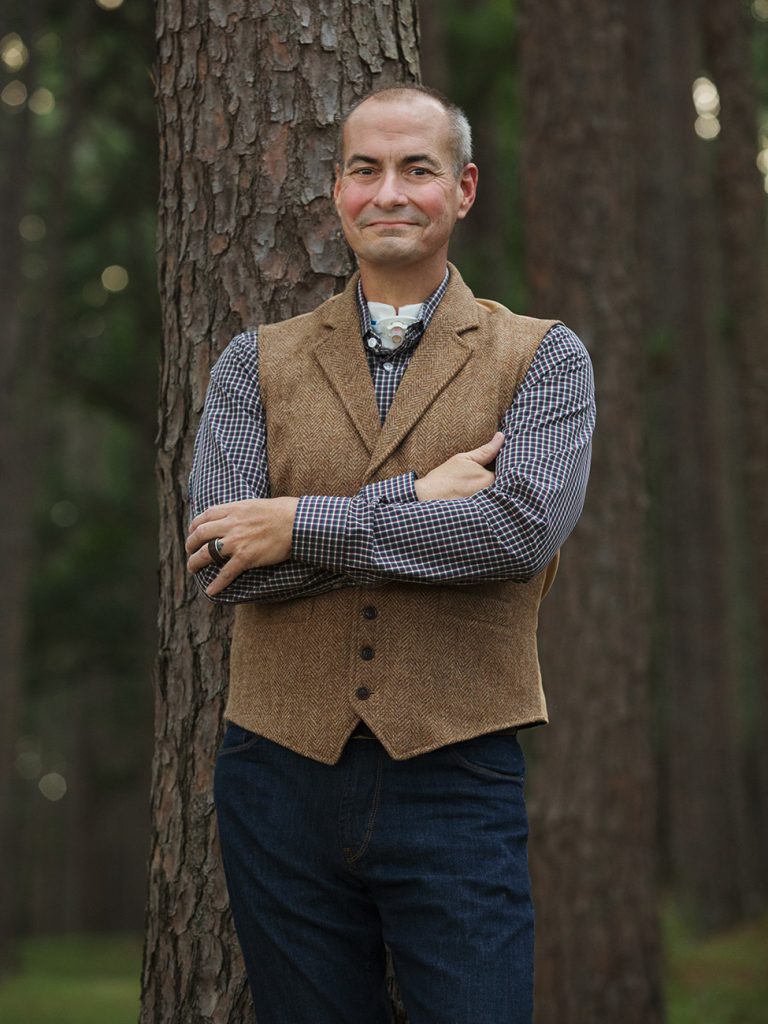 Speed Bump
"His cancer is the fastest growing in men ages 45 to 60, but it's also a very curable cancer. In fact, Dr. Stern called it a 'speed bump,'" Rene' says.
After chemo and radiation, in December 2017 Aaron's scans were clear. At that point he told his doctor that he would like to support other men who had since been diagnosed with the same cancer.
"Dr. Gary Talbert … was my mentor from day one. He encouraged me to use my journey for the good of others — men encouraging men to speak out and share the negative aspects of the disease. Men don't like to tell people they are hurting; they want to be tough," Aaron says. "Tough isn't about not complaining. Tough is about being strong enough to fight through your pain to share with others what they can expect so they don't run into the brick wall."
Eddie Crow, a fellow CARTI patient, is one of the recipients of Aaron's encouragement. "Once you have been stamped with 'The Big C,' I think you have an immediate bond with others who have or had cancer. Aaron and I would visit like two men, normally very strong and fearless, and now in an unknown place where we have no control."
"He's more than half full," Rene' says. "Some people are half empty and need to be filled up. He is always pouring into other people. From the beginning he said, 'What can I do with this? What can I do with what I've been given?'"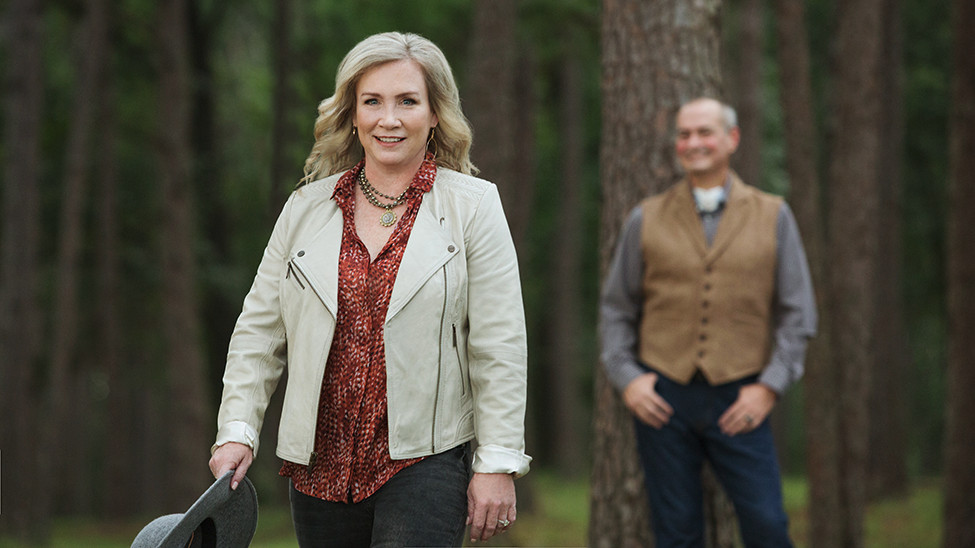 A Cancer Treatment Destination
Since 1976, CARTI's expert medical providers have delivered the world's most advanced forms of cancer care. They treat all types of adult cancer and blood disorders using surgery, chemotherapy and radiation therapy and diagnostic radiology with locations in 14 communities across Arkansas.
"It would take your breath away, how many people," Rene' says. "You hear about how cancer touches everybody, and it's not just the person that has cancer. But to walk in those doors and feel it all around you, you see all those people, young, old, alone or with family.
"When Aaron walks in that building, he's just as much a part of that team and family as the doctors that work there," Rene' says. "He feels a part of it. He feels like they are making a difference, but as a patient, he can make a difference, too."
Each visit to CARTI meant an opportunity for the Gamewells to connect with other patients and learn their stories. One day after some conversation, a young man named Eric told Aaron that he had forgotten his cane at home that day. Aaron called his son and had one delivered.
"[Eric] was so grateful that he wanted us to take a picture together. We exchanged numbers and committed to pray for one another. Three weeks later, his sister called," Aaron says. "He left word with her to call me when he passed to let me know that he had been praying for me."
Another was a married couple from Arkadelphia, both in their 70s, both in chemo treatment. Aaron learned about their commute that involved their kids driving them to Little Rock to spend a week in an extended stay hotel so they could get daily treatments, which they did every three weeks.
Allyson Pittman Gattin, CARTI's public relations and communications specialist says Aaron, living in Little Rock, knew he was fortunate to be able to easily get to his appointments and go back home to rest.
"Aaron realized the critical importance of CARTI's transportation services and how they eliminate a barrier that many patients face when deciding where to seek treatment."
According to Rene', transportation is why they started helping with the Patient and Family Advisory Council, which includes patients who share their experiences with CARTI in order to make improvements or make treatment easier. Today, the foundation provides fuel cards for patients with transportation hurdles.
Terminal Diagnosis
"Honestly, we thought we were done, and that is the case for about 97% of head and neck cases like his," Rene' says. "But in February of 2018, it recurred. Recurrent head and neck is a much different monster, and it is not curable."
Then in May of 2018, he was diagnosed with dermal metastasis, a terminal diagnosis with a life expectancy of less than 90 days.
Dr. Stern immediately scheduled the Gamewells an appointment for a second opinion.
"Two days later we went to MD Anderson [in Houston] and both doctors walked in and immediately said, 'I'm sorry to see your diagnosis.' My reply was, 'Sorry? Why?' They went on to explain that there are no treatments and at present they were not aware of any trials that I would qualify to participate in," Aaron says.
"Dr. Stern could have told us there were no options; he could have played God. But his compassion, his heart and his faith told him to hold out hope and send us for a second opinion. When you are facing those type of odds as a cancer patient, faith and hope are the best you can hope for, and Dr. Stern and CARTI embody faith and hope."
After surpassing life expectancy odds with a total of 19 surgeries, including the removal of more than 50 lymph nodes and seven encapsulated tumors of the dermal disease, the Gamewells began consulting hospice at the beginning of September.
Doctors recommended five radiation treatments in an attempt to reduce pain from a tumor on Aaron's cervical spine. On Sept. 14, he completed the treatments and began hospice care.
"Leaving CARTI was like leaving family," Aaron says. "There were hugs and tears between us, our doctors, nurses and Mr. Kirk and Mr. Kenneth from patient care who never failed to greet us when we came and went. [We] exchanged phone numbers so we could keep in touch."
Investing in a Legacy
"It has been easy to be his wife through this because he does not want me down," Rene' says. "'Let's focus on what we can control,' and 'Let's make today the best we can today.'"
Even in Aaron's last days, the couple chose to move forward with this story as co-chairs of this year's Tux 'n' Trees event, the goal "to shine a light on CARTI and the care, compassion and value they bring to Arkansas."
"You're not just investing in people to cure them of cancer; it's investing in people to make them better people," Rene' says. "This is what I believe: God allows tragedy because in that, what comes out of humanity is what he intended us to be — to love on each other and take care of each other — and that's the very best feeling in the whole, wide world."
"For over three years, we've faced mountains and God moved them," Aaron says. "We've been counted out and God gave us miracles. Each time, those miracles were delivered through CARTI. During treatment, we were fortunate enough to meet people who had all but given up, only to regain hope because of the care and compassion given to them by the team at CARTI.
"I'm alive because of my faith, my family, friends and CARTI. I can't quit on CARTI. I want to tell my story about how CARTI has believed in me and fought to keep me alive. I want the people of Arkansas to know what a beautiful team of caregivers and what amazing facilities we have right here in the state of Arkansas.
"…Until my last breath, I will be grateful for what CARTI has done for me and my family. I will ask everyone I know to support CARTI and allow the people of Arkansas to have the opportunity to receive the care and compassion that CARTI was able to give to me and my family."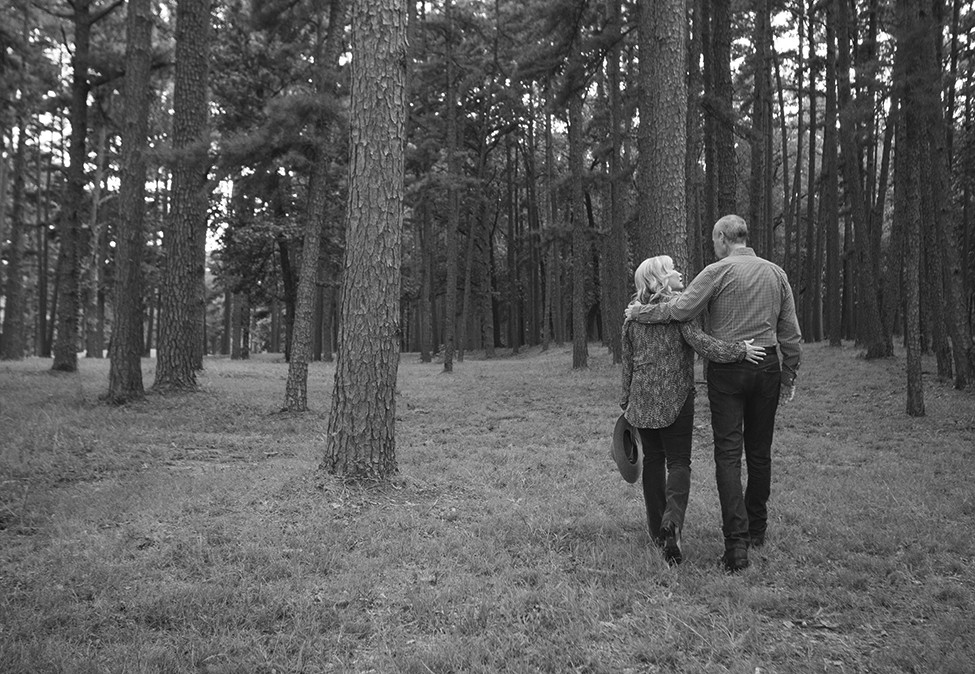 Run at The End: Honoring Aaron's Work
From inspiring employees and fellow patients at CARTI to stories of courage from his wife and friends at his gym, making a difference is a sentiment that is echoed throughout Aaron's story.
"Aaron started out as a potential client and friend at The Gym/Marie's," J. Dyke says. "We both like working out and staying healthy. When we heard of his diagnosis, how hard he was fighting and that he was staying active at the gym to the best of his abilities, I was so impressed.
"About a year or so later in September of 2019, turns out I, too, was diagnosed with cancer – a very small melanoma. He heard about it through Marie and reached out to me to help me understand what would be happening and some coping strategies. His positive and fighting attitude spurred me to face whatever came my way. He has continued to send me positive thoughts and messages both verbal and through his courage. He is an inspiration to fight the cancer fight."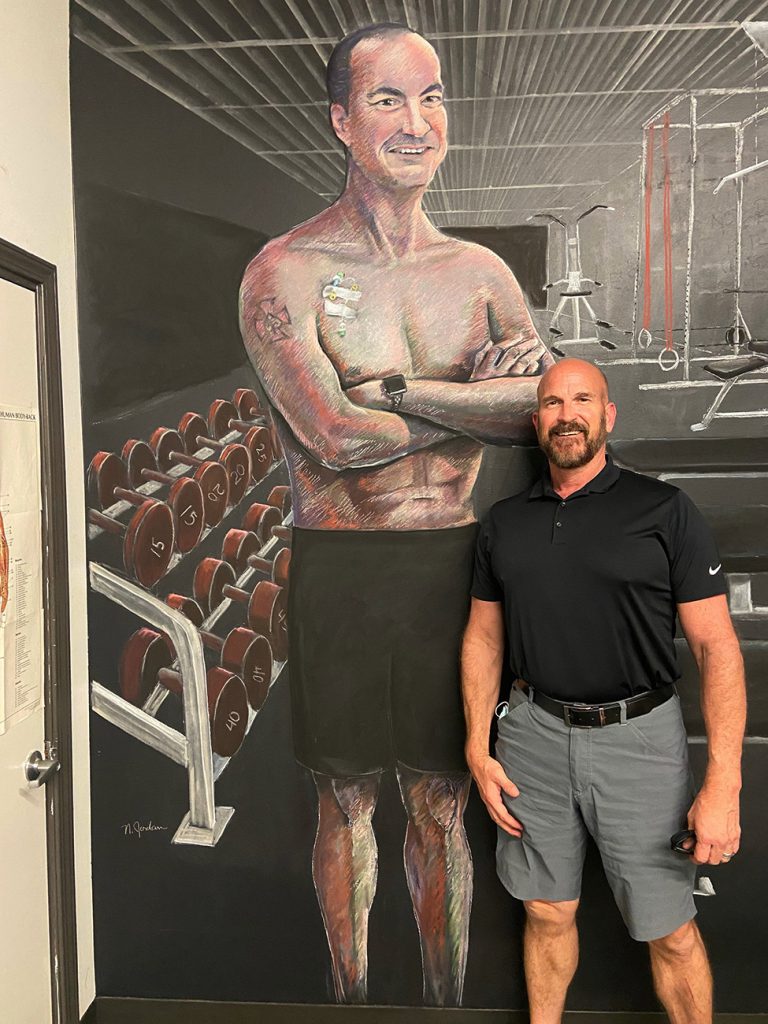 "The gym I train at had this chalk art done during one of my heaviest chemo rounds," Aaron says. "They sent me 50 pictures like this as encouragement over the past few weeks. They call it courage and inspiration. Of course, it's inspiring and humbling to me. They've given me the platform to help several men at the gym to walk through their cancer journey with them."
For former football coach Fitz Hill, his relationship with the Gamewells started to grow deeper when he learned of Aaron's diagnosis. Hill's father and brother both battled and died from cancer, and that experience led him to reach out to help.
"Aaron has helped me because … he has given me a new definition for fourth quarter, which means 'finish strong,'" Hill says. "I coached for 20 years, and when the fourth quarter comes you always say, 'Finish strong.' Well, he's in the fourth quarter of his life and he knows it's terminal. When I go and see him, he inspires me because he is finishing strong. We are all going to face that…God doesn't waste an experience."