A Safe Breast Exam Experience | The Breast Center at CARTI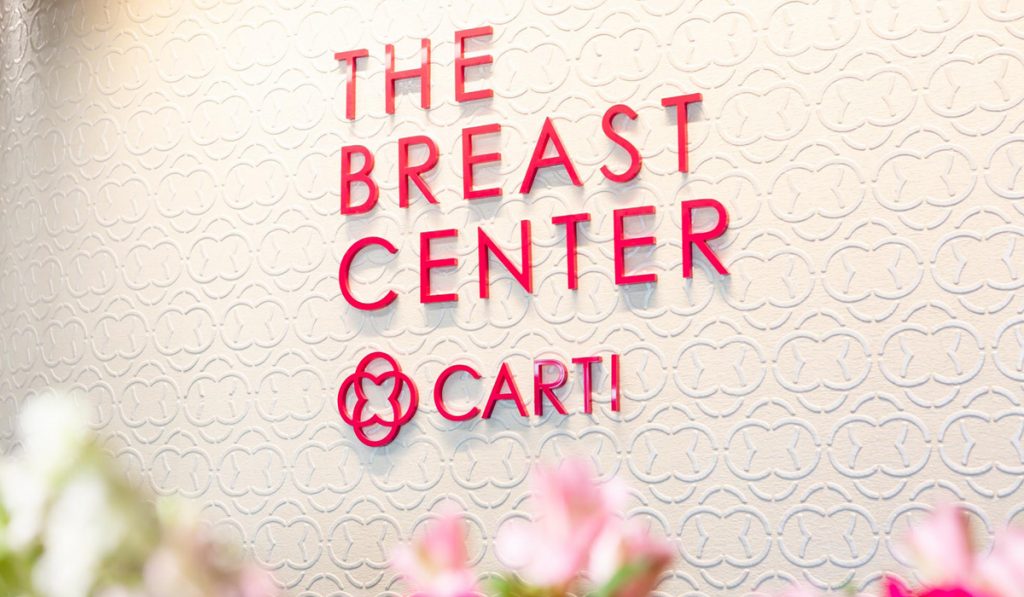 For many women, a routine mammogram or breast exam can be a source of anxiety. This has only been exacerbated over the last two years by the COVID-19 pandemic, especially during the recent Delta and Omicron surges. But at The Breast Center at CARTI, we make sure that things are different.
The Breast Center at CARTI has designed a patient experience that allows patients both confidence in the care they receive and comfortability throughout their visit. Safety is our top priority, and our COVID-19 protocols ensure the safest possible environment so our patients can attend their appointments worry-free.
In order to keep our patients safe, The Breast Center at CARTI employs the following precautions:
All staff members are fully vaccinated
Patients use private dressing rooms
Mammography equipment is sanitized between each patient
Staff who have been exposed to COVID are required to quarantine, and must test negative before they can return to work
iPads at the front desk are sanitized between each patient
Staff must wear masks for all patient interactions
Patients are required to wear a mask while in our facility
In addition to its safety protocols, The Breast Center offers two different comfort and protection devices to ensure an optimal experience for patients. Technologists will advise patients on whether to use mammo pads or Bella blankets based on their individual needs.

To schedule an appointment at The Breast Center at CARTI, talk to your doctor about a referral or visit us here.