Lee Wilson's Story
"In the Fight Against Cancer, There's No Better Friend than YOU!"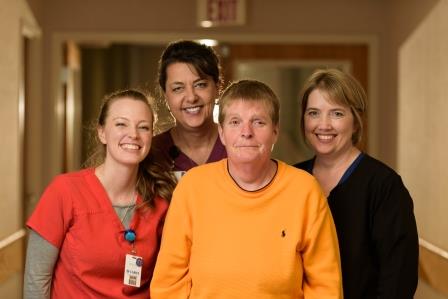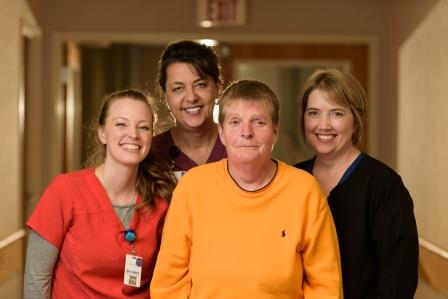 Lee Wilson and members of the CARTI crew
I can't tell you enough how much your messages of hope mean to patients like me.
Cancer's been part of my life for much too long. It stripped me of my mother and father. And I bet you've paid a toll in your life as well.
Today, I'm battling the same cancer that stole my father from me. Nodular Adrenal Cortex with Neoplasia. It's a rare and painful disease that attacks your brain and blocks the movement of your spinal fluid.
I'm someone who always put the well-being of others above my own. I'm usually pretty tough and thought I could handle anything. But nothing prepared me for cancer and all its effects – especially on my finances.
With medical bills piling up, where was I going to find access to the services I needed? And, who could I depend on to help me deal with the overwhelming stresses?
Thankfully, you were there in my time of need.
And it's not only me. I see so many people at CARTI who receive your help every day.