CARTI to Benefit from Erase the Trace, Fundraising Bike Ride Founded by Olympic Champion Scott Hamilton
444-Mile Ride to Benefit Glioblastoma Research and Patient Support Services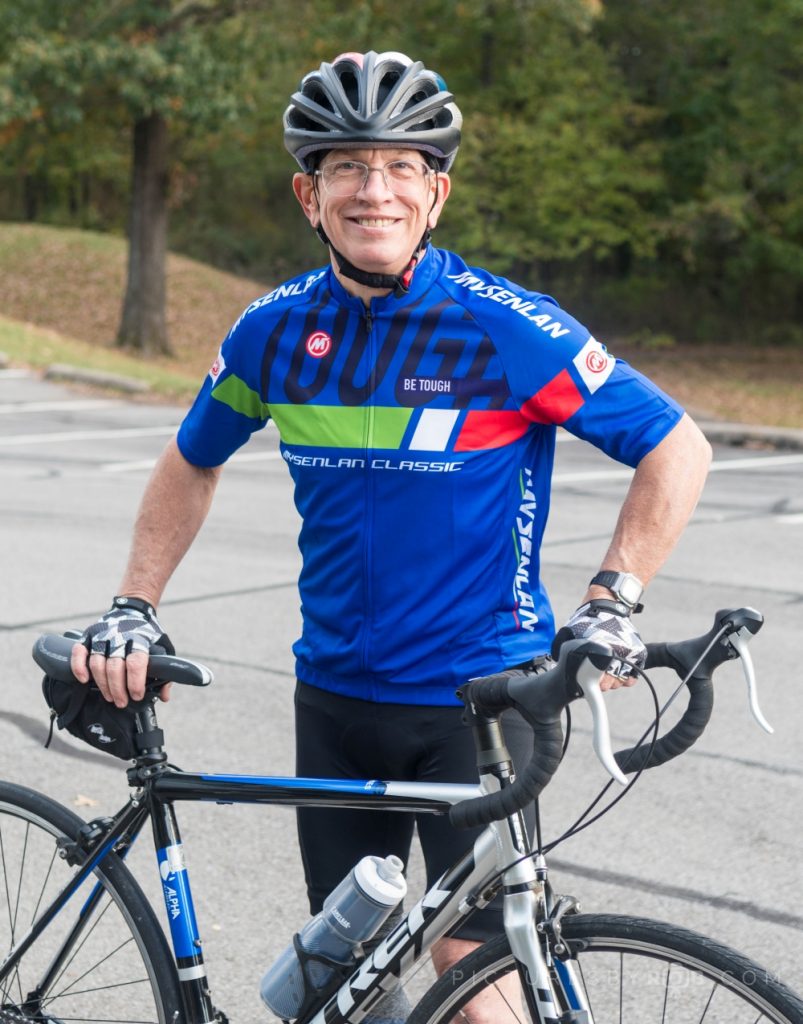 CARTI is honored to serve as co-beneficiary of Erase the Trace, an 11 day, 444-mile fundraising bike ride along the Natchez Trace Parkway. Founded by Scott Hamilton, founder of The Scott Hamilton CARES Foundation, Erase the Trace was conceived by Scott Williams, a CARTI patient currently living with glioblastoma multiforme, the most aggressive form of brain cancer. From Sunday, April 25 to Wednesday, May 5, Williams will ride to shed a light on glioblastoma and raise funds for both the Scott Hamilton CARES Foundation and CARTI.
Erase the Trace was named to reference both the Natchez Trace itself and William's battle with glioblastoma. "Even with 100% removal of a glioblastoma multiforme tumor, there's always a trace of cancer cells that remain, just waiting for an opportunity to attack again," Williams said.
CARTI's proceeds will fund patient assistance programs and services, including transportation and lodging, emotional counseling and nutritional support.
"We are honored to support Scott Williams as he embarks on this inspirational ride," said Adam Head, president and CEO of CARTI. "Knowing Scott is doing it to support his fellow CARTI patients battling glioblastoma is truly remarkable. Because of Scott and his genuine concern for others with this diagnosis, we will be able to provide more patients with critical support services and remove barriers to care, allowing them to focus on hope and healing."
The Scott Hamilton CARES Foundation will utilize their funds for research specifically focused on glioblastoma.
"In all my years covering Olympic sports, I have witnessed countless athletes putting themselves on the greatest stage under a mountain of pressure. Erase the Trace is no different," said Scott Hamilton. "Scott Williams is a champion of life and an inspiration to anyone seeking to rise above their circumstances. His desire to navigate the entire 444 miles of the Natchez Trace Parkway is a Herculean task for anyone, but for someone living with Glioblastoma, it is seemingly impossible. His commitment will inspire cancer patients everywhere. A donation to Erase the Trace supports Scott Williams in his quest to make the world a better place, funding cancer research to help solve Scott's unsolvable cancer."
Williams will be joined on his ride by Johnny Burrell, a Nashville-based CranioSacral therapist who currently holdsmultipleworld records in cycling. The two will begin their ride in Natchez, Miss. and bike across Mississippi, Alabama and Tennessee, concluding their ride in Franklin, Tenn.
There will be space and support services available for up to eight additional cyclists. For anyone else interested in supporting this mission, they can join the ride virtually and bike along at home.
To register for or donate to Erase the Trace, visit fundraise.scottcares.org/EraseThe Trace.
About Scott Hamilton CARES Foundation (CARES)
The Scott Hamilton CARES Foundation is a not-for-profit 501 c (3) dedicated to changing the future of cancer by funding advanced, innovative research that treats the cancer while sparing the patient. CARES, which stands for Cancer Alliance for Research, Education, and Survivorship, is creating a cancer network built upon strong partnerships with leading institutions, cancer support groups, and researchers to improve the quality of life and provide better outcomes for those living with cancer.
About Scott Hamilton
Scott Hamilton, a figure skating icon and cancer survivor, has long been leading the charge to fund innovative cancer research. Known for his signature jaw-dropping backflip, Hamilton and his Foundation are on a mission to Turn Cancer Upside Down™ by providing critical funds to expert researchers in immunotherapy. These treatments will not only save lives, but spare cancer patients the toxicity of traditional treatments, advancing survivorship and quality of life during and after treatment.
For more information on the Scott Hamilton CARES Foundation and its Steps to Stop Cancer and Sk8 to Elimin8 Cancer™ programs, visit www.scottcares.org