Carol Taylor's Story | Woman diagnosed with breast cancer receives comprehensive care at The Breast Center at CARTI
As seen on THV. Click HERE to watch the complete story.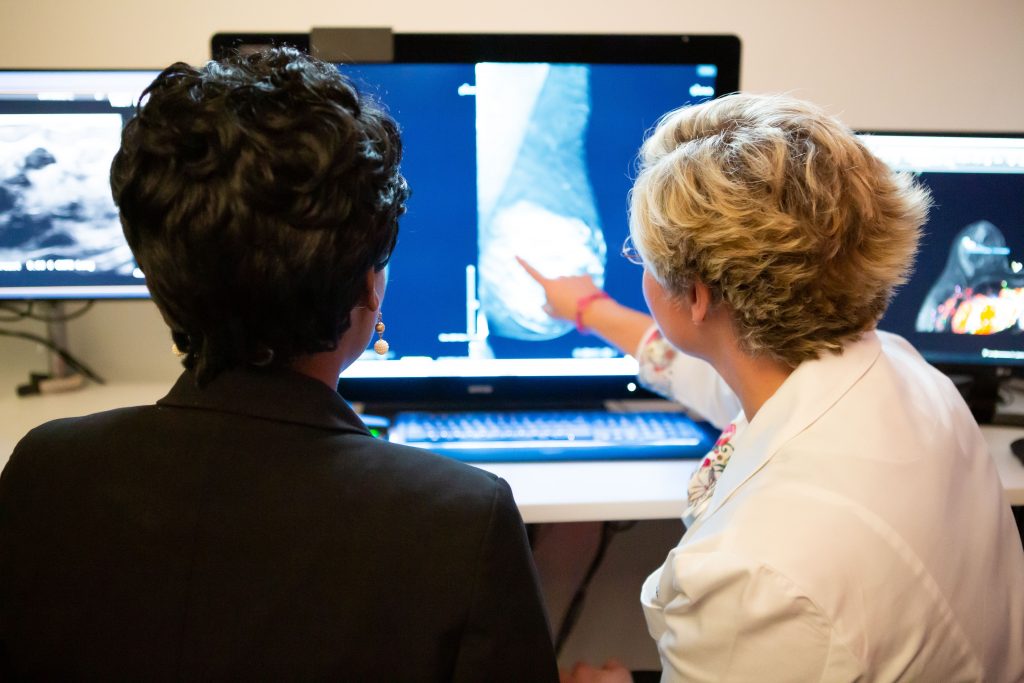 Getting a breast cancer diagnosis can be shocking and scary but it's also growing more common. Breast cancer is the most common type of cancer for Arkansas women. That's why a new Breast Center is opening in Little Rock's CARTI Cancer Center.
CARTI is hoping to make a major difference for women in the state by helping to save more lives through advanced technology and early diagnostics.
The Breast Center is important for people like Carol Taylor. One month ago, Taylor, an elementary teacher in White Hall, went to the doctor for a bad cough. After a concerning chest x-ray, she was referred to see a breast surgeon a week later. Taylor became one of the first patients in CARTI's new Breast Center; a place she would find out news she never thought she'd hear. She was diagnosed with stage 4 inflammatory breast cancer. It's a cancer once very difficult to diagnose but now, thanks to the Center, much easier.
Taylor's doctor and Breast Imaging Specialist, Stacy Smith-Foley, M.D., said it's remarkable how fast the diagnosis and treatment started for Turner all because of the diagnostic tools now available at the Center.
"We have the highest level of technology and a different patient experience," she said.
They have tools like a 3D mammography that has helped doctors diagnose 30 percent more cancers than the standard 2D mammography.
"A 2D mammography is like a book where you can only see the front and back cover," she said: " A 3D image allows you to see the fine detail, like all of the words on each of the pages."
She said the 3D technology produces better image quality with a higher resolution.
"We can find things that are much smaller and detect breast cancer at a younger stage," she said.
The Center also has a what's called a Hologic Smart Curve Paddle which increases the amount of tissue that can be examined during a breast exam.
"The way the paddle is designed allows us to get more of the breast into the image," she said. "We can't diagnose breast cancer if that area isn't in the picture so it helps us get to the chest wall where sometimes the cancer can be missed."
While improved technology is a huge part of what the Center is doing, they are also focused on improving the patient experience by removing uncomfortable barriers to women in need of care.
Every woman who is a patient at The Breast Center gets their own private dressing room that leads directly into the exam room so they never have to walk out in front of anyone. They also get their own linen dress robe so they can feel comfortable and beautiful throughout the whole process.
For Taylor, it has made her experience more comforting.
"I definitely feel like a person here, not a number," she said.
Taylor said that The Breast Center, along with her family, friends and faith has made her feel hopeful for the future.
"I have two choices; I can fight or I can lay down and give up," she said. "But everyone here at CARTI has been so encouraging to have faith."
The Breast Center at CARTI is still in its soft opening phase seeing a limited number of patients. It will officially open in June 2019.