Wilder and Mendelsohn Named To Arkansas Democrat Gazette's Best Of The Best Oncologists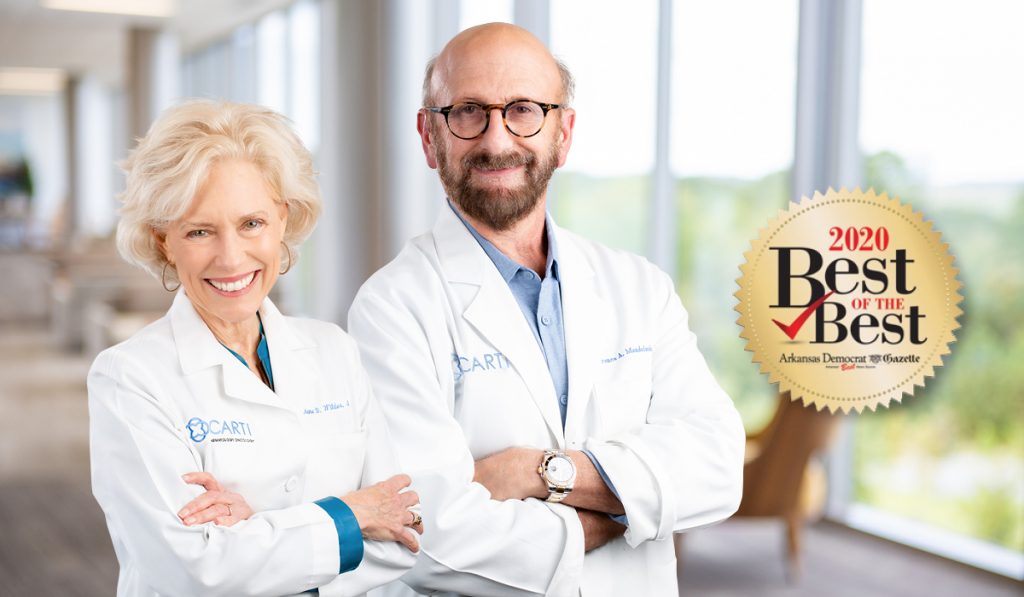 CARTI is the state's leading cancer care provider for a number of reasons – our leading edge technology, our state-of-the-art facilities, our innovative treatment methods. But our driven team of expert physicians are the ones who set our care apart, and CARTI is proud to see Diane Wilder, M.D., and Lawrence Mendelsohn, M.D., named to the Arkansas Democrat Gazette's Best of the Best Oncologists in Arkansas.
Best of the Best is voted on by readers, and it means the world that CARTI's excellent care is recognized by the patients and families we serve. Dr. Wilder and Dr. Mendelsohn are dedicated to providing the very best care and transforming the way CARTI delivers cancer care to patients across the region. Congratulations to them on this distinction, and thank you to all CARTI physicians for your hard work in fighting for your patients.
Learn more about the cancer care providers who work at CARTI and provide great care.