THREE REASONS TO GET A MAMMOGRAM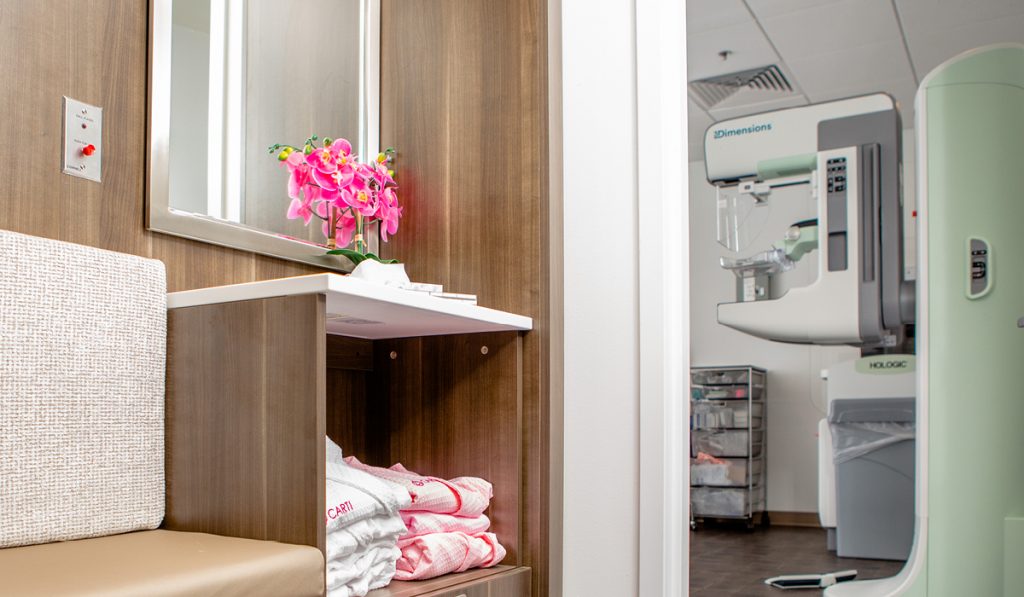 For many women, it feels difficult to make time for themselves – even scheduling a routine mammogram can turn into another chore on their to-do list. But mammograms can be life-saving, revealing breast cancer and other abnormalities in their earliest, most treatable stages. 
October is Breast Cancer Awareness Month – the perfect time to make breast health a priority and schedule a routine mammogram. Stacy Smith-Foley, M.D., a breast imaging specialist at The Breast Center at CARTI, conducts mammograms for women from all walks of life each day, and sees firsthand the positive impact it has on many women's health journeys. In honor of Breast Cancer Awareness Month, she wrote about the top three reasons women who meet the guidelines should be screened for breast cancer.
Three Reasons to Get a Mammogram
Being female and aging are the two greatest risk factors for breast cancer.
75-85% of women who get breast cancer have no family history.
Early detection of breast cancer saves lives.
Read more in Inviting Arkansas here.
To make getting mammograms even easier, The Breast Center at CARTI is hosting Mammograms & Muffins on Saturdays throughout October. Learn more and find out when the event will be available in your hometown here.