Screening and Early Detection Saves Lives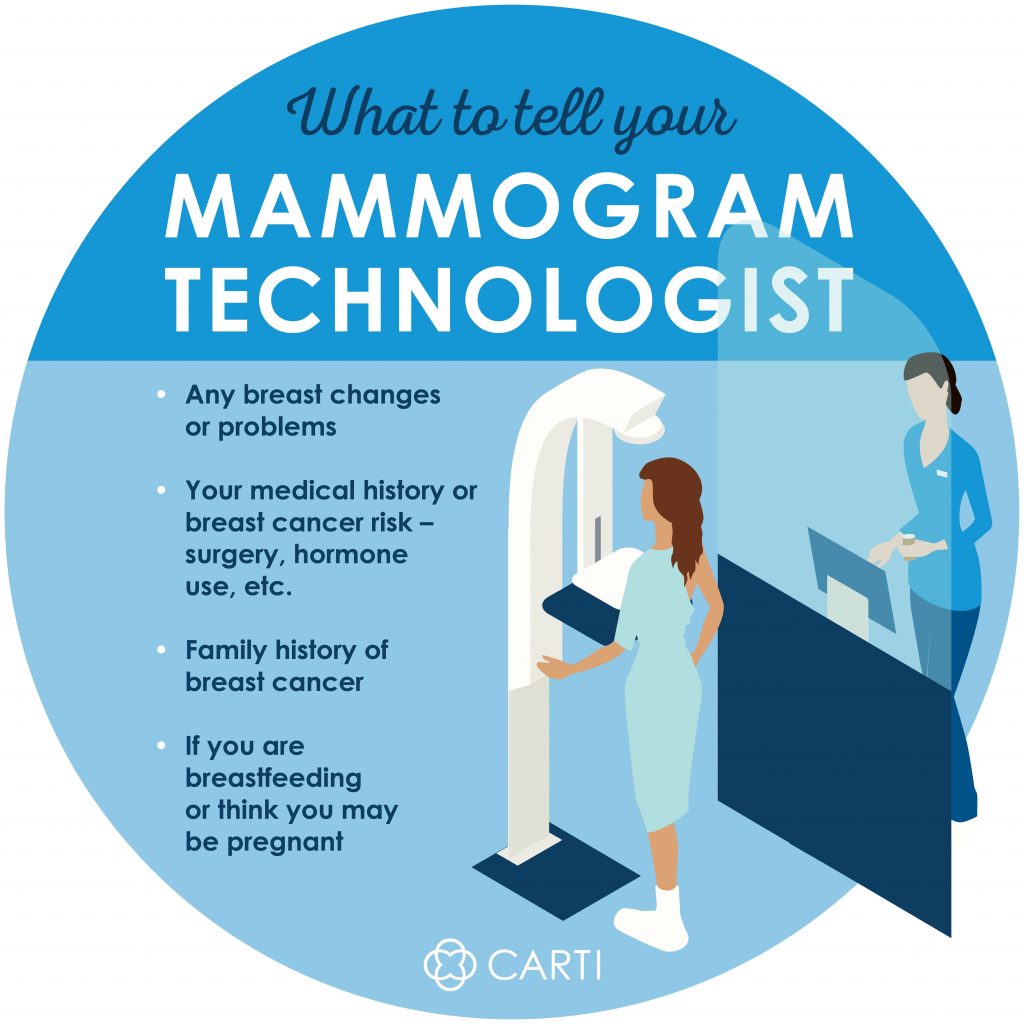 Mammograms can show changes in breast tissue up to two years before a doctor can detect it via a clinical breast exam. Annual mammograms have helped reduce the mortality rate of breast cancer in the U.S. by nearly 40 percent since 1990.
With screening and early detection, we can save lives. In fact, 40 percent of the lives saved by mammography are in women younger than 50. Women are encouraged to get their first mammogram at age 40, and annually thereafter. Seventy-five percent of women diagnosed with breast cancer have no family history. The two most significant risk factors for developing breast cancer are gender and age. Arkansas is currently ranked 41st in the nation for participation in mammography screening, with only 67.8 percent of women age 40 and over having a mammogram in the last year. The hope is that by offering women in Arkansas state-of-the-art breast care coupled with comprehensive breast cancer treatment, we will increase the rate of screening in our state, which will ultimately lead to more lives saved.
Opening in June of this year, The Breast Center at CARTI will allow us to actively engage in early detection and diagnosis by offering annual breast screenings. The Breast Center will offer comprehensive care for breast patients, including cancer detection, state-of-the-art treatments and technology, and top-of-the-line patient care. This new department will take our "Cancer Focused, Patient Centered" approach and apply it to mammography screening and breast wellness services.
The primary goal of The Breast Center is to provide breast cancer screenings. These screenings will allow for early detection, which will make the disease more easily treatable, and treatment less extensive and costly. It will be equipped with 3D mammography units – leading-edge technology in mammography screening – providing a 30 percent increase in cancer detection and a 35 percent decrease in false positives.
When comparing the technology of a standard 2D mammogram with that of a 3D unit, I prefer to use the analogy of a book. While a 2D image only allows you to see the cover of the book, a 3D image allows you to look at specific details on individual, interior pages. By taking a deeper look at the breast, 3D digital mammography increases detection in women age 50 and younger, pre- and peri-menopausal women, and women with dense breast tissue for whom traditional mammography is less sensitive. It is critical to find solutions for earlier detection in these women because one out of every six breast cancer diagnoses occurs in women between the ages of 40 and 49.
3D imaging also reduces the number of false positives that lead women to have to undergo additional testing. By reducing the number of false positives, we are able to reduce unnecessary testing and anxiety for our patients.
In addition to 3D mammography, The Breast Center will offer dedicated breast ultrasound, both diagnostic and whole breast, as well as breast MRI for high-risk patients, all in one convenient location. Additionally, diagnostic patients will have the option to receive same day results.
Patients will be screened for hereditary cancer risks, and given the option to undergo genetic testing. For patients with hereditary breast cancer risk factors, an in-house, certified genetic counselor will be available. She will meet with patients to discuss genetic test results, helping them understand their personal cancer risks and surveillance options.
If it is determined a patient has genetic risk factors, a dedicated nurse practitioner will be available to manage their care. The nurse practitioner will follow the patient over time and monitor their personalized surveillance plan. Our advanced practice nurse also has a unique perspective as she is a high-risk patient herself. She has both familial and genetic risks and understands the emotional impact of high-risk surveillance and risk reduction strategies.
Additionally, we have a breast nurse navigator who walks patients through every step of their journey, from detection to treatment. As a cancer survivor herself, she offers unique empathy because she has traversed this journey before and can relate to the rollercoaster of emotions that comes with a cancer diagnosis and subsequent course of treatment.
From registration to results, patients will receive an elevated experience at The Breast Center. Upon arrival, patients will enter their information on personal iPads. They will use beautiful, individual dressing rooms that open directly into the mammography suite, ensuring privacy and comfort. When having a biopsy, instead of lying face down on a hard, cold table, patients can elect to take an upright stereotactic biopsy that allows them to be seated upright in a special chair. This biopsy option gives our physicians access to direct the biopsy probe at various angles. Patients also have the option to go green and receive their mammogram result letter by email, both improving the timeliness of receiving much anticipated results, and cutting down on waste.
Screening and diagnostic mammography are such an important part of oncology. And we also know that patients do better when they are able to receive care in their own community, so I am thrilled that CARTI will now be able to offer comprehensive breast cancer detection and treatment in one convenient location.
Stacy Smith-Foley, MD joined the staff of CARTI in 2019 as the medical director of The Breast Center at CARTI. She brings more than a decade of clinical experience as a dedicated breast imager practicing in Arkansas, Oklahoma and South Carolina. She is a graduate of both UCA and UAMS, and is a member of the UCA Foundation Board. Board certified in diagnostic radiology, with a subspecialty in breast imaging, she completed a radiology residency at the University of Tennessee in Knoxville. She then completed a fellowship in breast imaging at the University of Washington/Fred Hutchinson Cancer Center in Seattle, Washington. Dr. Smith-Foley is a leader in her field as a member of the Hologic Scientific Advisory Board and speaker for Myriad. She is an active member of the Society of Breast Imagers and the National Consortium of Breast Centers.