National Head, Neck Cancer Awareness Month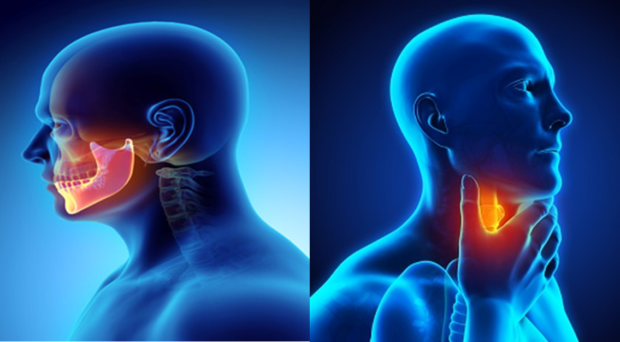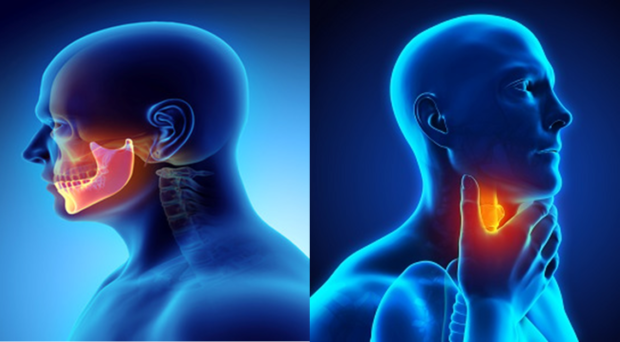 April Observed as National Head, Neck Cancer Awareness Month.
With more than 100,000 new cases diagnosed annually in the United States, head and neck cancer is reportedly the sixth most common form of cancer in the world according to information from the Head and Neck Cancer Alliance (formerly the Yul Brynner Head and Neck Cancer Foundation) in Charleston, SC.
"Head and neck cancer is actually a sort of umbrella phrase that can refer to a variety of individual cancers affecting areas such as the mouth, throat, voice box, skin, sinuses, saliva glands and thyroid gland," says CARTI surgical oncologist Scott J. Stern, M.D.
Observed annually each April, National Head and Neck Cancer Awareness Month is designed to raise public consciousness on laryngeal and hypopharyngeal cancers.
"Generally, most head and neck cancers start in the lower part of the throat," says Dr. Stern. "This would include areas such as the tonsils, tongue, larynx, thyroid, skin and salivary glands, and often such cancers are found because of the symptoms they can cause."
Among the most common symptoms associated with head and neck cancers are: a sore throat that does not go away; a sore in your mouth that does not heal; constant coughing; trouble and/or pain when swallowing; ear pain; trouble breathing; unexplained weight loss; changes in your voice; and a lump or mass in the neck.
"There is no universal screening tests for head and neck cancers, which is why the majority of patients tend to have advanced cases before they first see their physician," says Dr. Stern. "Most of these cancers are not what you would call common, so they are often hard to find and diagnosis without comprehensive, complex tests."
Reports from the Head and Neck Cancer Alliance indicate that approximately 66 percent of such cancers are discovered as stage three or four diseases.
According to Dr. Stern, primary treatment options for head and neck cancers include surgery, radiation therapy, chemotherapy and targeted therapy.
"Nothing focuses the mind like a hanging," says survivor Paul Yoder, quoting 18th century author Samuel Johnson while recalling his head and neck cancer diagnosis in 2003.
Diagnosed with a stage three squamous cell carcinoma, Yoder's treatment involved Dr. Stern removing 15 lymph glands and a quarter-sized piece from the back of his tongue, followed about one month later by seven weeks of radiation therapy at CARTI/Baptist.
More than 10 years later, however, Yoder has beaten all odds and is now cancer-free.
"I'm very lucky," says Yoder, as a husband and as the father of two college-aged daughters. "Life is sweet, and I'm much more aware of that than I was before."
CARTI is a not-for-profit, multi-disciplinary cancer care provider offering medical and surgical oncology, diagnostic radiology and radiation oncology at locations throughout the state to provide convenient access for cancer patients. Chemotherapy is offered in Little Rock, North Little Rock, Benton, Clinton, Conway, El Dorado, Heber Springs, Monticello, Russellville and Stuttgart. Radiation therapy is offered in Little Rock, North Little Rock, Conway, Mountain Home and Searcy.
The CARTI Foundation was incorporated in 1983 as a non-profit organization to assist CARTI in meeting the current and future needs of Arkansas cancer patients and their families.