Knowing the Signs Saves Lives
Know the signs of esophageal cancer. Learn more. Get checked!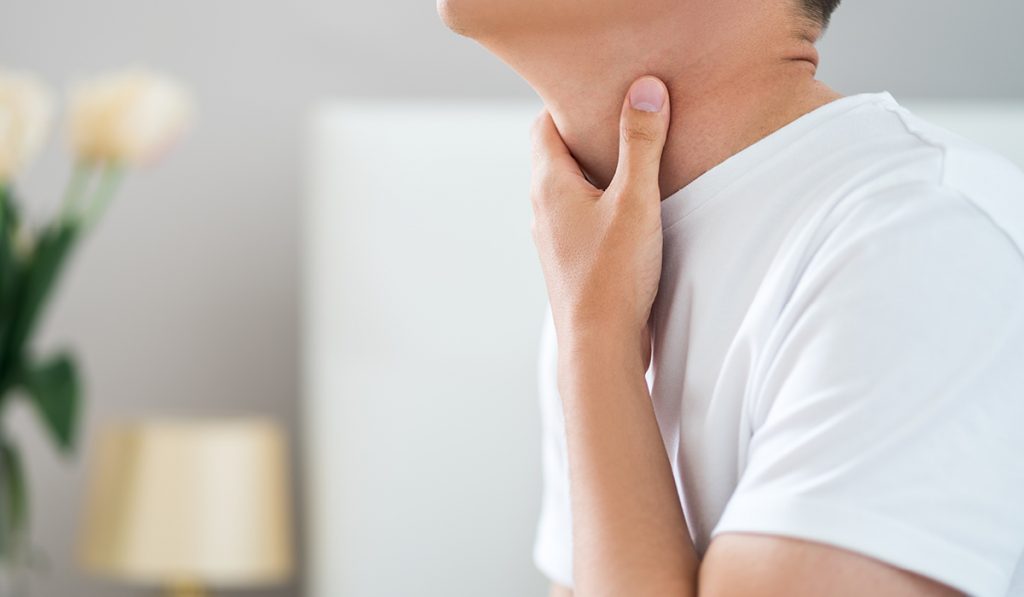 Maurice Colpitts didn't think much of a nagging cough. Then suddenly, one night at dinner, he could not swallow a bite of steak. That fateful meal marked the beginning of a difficult two-year battle for the retired engineer and his wife, Nita, who cared for Maurice until he passed away in 2017. Now, she is on a mission to raise awareness of esophageal cancer with the hope of saving lives. Maybe even yours.
RISK FACTORS
Although anyone can be diagnosed with esophageal cancer, some people have a higher risk of developing the disease. Familiarize yourself with these risk factors and make healthy lifestyle changes:
Gender: men are three times more likely to develop esophageal cancer
Age: adults age 45 – 70
Race: more common in white, American Indian and Black populations
Barrett's esophagus: a precancerous condition caused by chronic acid reflux
Tobacco and heavy alcohol use
Poor diet and obesity
SIGNS & SYMPTOMS
Unfortunately, these common symptoms are very often mistaken for GERD or irritation caused by sinus drainage – delaying diagnosis until the cancer has reached an advanced stage. That's why it is so important for patients to insist on getting checked! Early detection saves lives. Pay attention to these signs of esophageal cancer:
Chronic cough
Hoarseness
Chest pain
Trouble swallowing
Vomiting
Unexplained weight loss
Black stool, which can be caused by bleeding into the esophagus
Anemia, caused by blood loss
Fatigue
Bone pain, if cancer has spread to the bone
"I can't think of a better way to honor his memory and our marriage than to save someone else's life."
– Mrs. Nita Colpitts [Name], Advocate & Donor in Honor of Her Late Husband, Maurice Colpitts
NEXT STEPS
Listen to your body and take a proactive approach to your health care. If you are experiencing persistent symptoms, or if you are concerned about possible esophageal cancer for yourself or a loved one, take action today:
Call the free CARTI Health Line at 501.906.3000 to speak to one of our cancer experts
Schedule an appointment with your primary care physician
Ask your doctor to refer you to CARTI for treatment with our expert head and neck oncologic surgeons, and medical and radiation oncologists
Learn more about CARTI's cancer treatment services and locations, available throughout the state.