THE IMPORTANCE OF EARLY DETECTION: BREAST IMAGING'S ROLE IN TREATING BREAST CANCER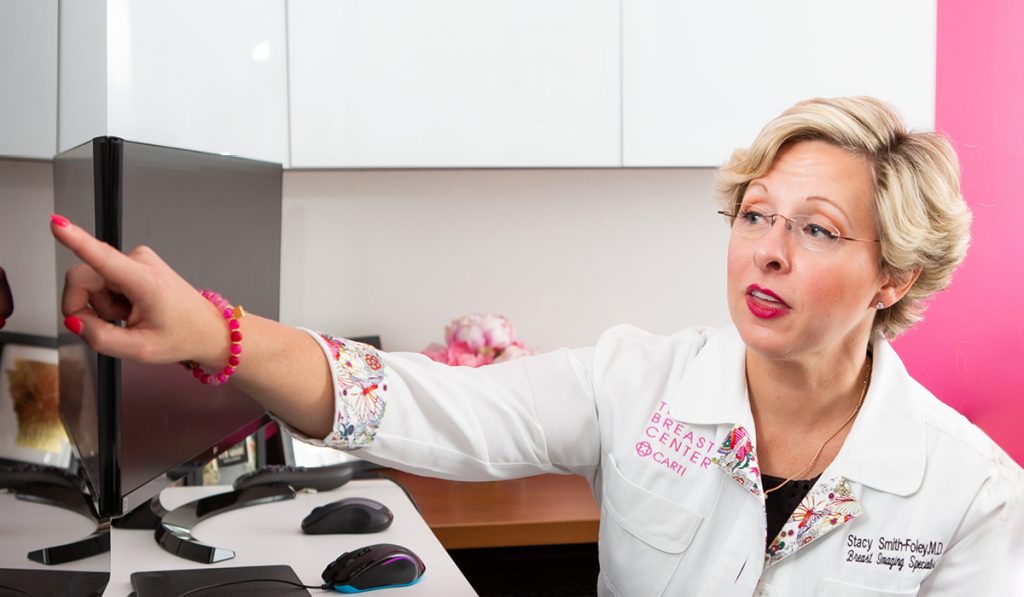 One of the easiest and most important ways that women can take charge of their breast health is through early detection with breast imaging – something Stacy Smith-Foley, M.D., works to drive home to each of her patients.
A diagnostic radiologist with over 17 years of experience, Dr. Smith-Foley uses advanced breast imaging technology to get a complete look at a patient's breast health. Regular mammograms allow Dr. Smith-Foley to detect abnormalities as they start to appear – when breast cancer is in its earliest stages. This leads to better treatment outcomes for patients.
Read more about Dr. Smith-Foley and how women benefit from early detection in the Saline Courier here. To schedule an appointment with CARTI's breast imaging experts, get your next mammogram at The Breast Cancer Center at CARTI.