Therapeutic Treatments For Metastatic Breast Cancer with Dr. Wilder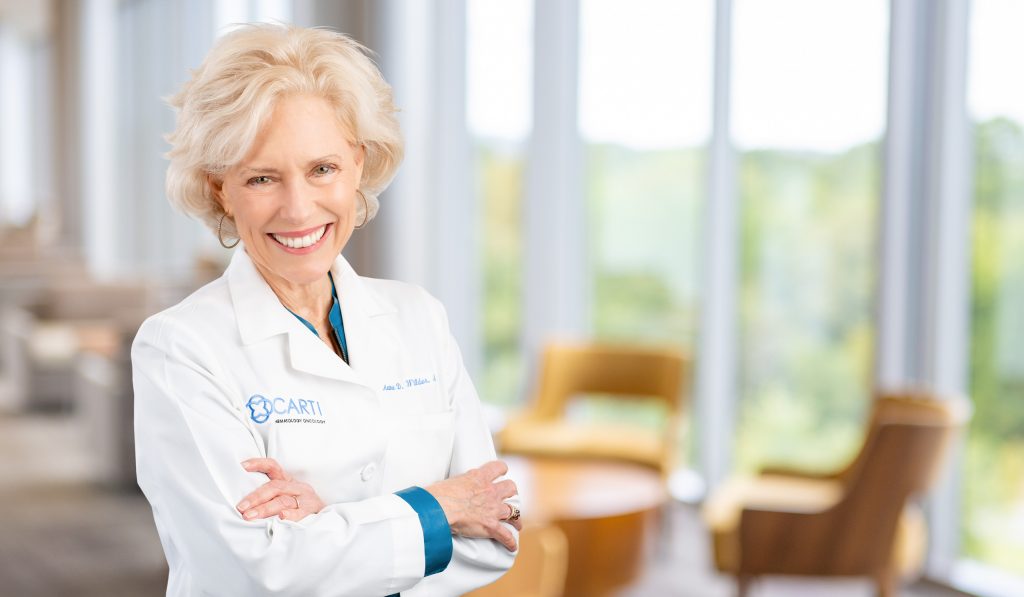 Metastatic breast cancer is stage IV cancer that begins in the breast and then spreads to other parts of the body, including lymph nodes or other organs such as the lungs, liver, brain or bones. Even though the breast cancer is found in areas distant from the breast, it is still treated like breast cancer.
This type of cancer is treatable, but it is not considered curable, which means that the cancer will never entirely disappear and it can return and become more active. However, treatments can help slow cancer progression, render the disease inactive, relieve symptoms, improve quality of life and even help patients live for a longer amount of time. In some cases, treatments can remove areas of metastatic disease leaving the stage IV breast cancer patient NED, or with "no evidence of disease."
The main goal of therapy is to treat the cancer and its symptoms to prolong life while minimizing side effects and maintaining quality of life. Cancer treatment therapy is categorized as either local, meaning it works in one area, or systemic, meaning it works in multiple parts of the body.
Local therapy is optimal for those who develop metastatic disease confined to one organ or area. In such cases, treatment is targeted to the tumor site. Examples include surgery to remove the cancerous part of an organ, or radiation directed to the region of cancer involvement.
Systemic therapy involves treatment of cancer in multiple parts of the body. This type of treatment comes in various forms, the choice of which depends on the tumor characteristics, the patient's ability to tolerate treatment, as well as the patient's own unique characteristics, including the presence of a genetic mutation.
Formerly, patients were treated based on the breast cancer clinical picture, including the size of the tumor, lymph node status, estrogen and progesterone receptor status, and the presence of a protein called Her 2 neu. Currently, an optimal treatment plan is formulated based upon both the clinical features of the tumor and the unique breast cancer biology or behavior.
Medications used to treat these cancers can target and interfere with the function of specific enzymes in the body, block certain proteins in cancer cells that are important for their survival and growth, interrupt the growth cycle of the tumor, prevent cancer cells from being stimulated by certain hormones and treat mutations in the tumor itself.
Focusing on a healthy lifestyle not only reduces breast cancer risk, but also reduces the risk of developing metastatic disease. This goal involves eating healthy foods, staying active, limiting alcohol and focusing on prevention strategies and early screening. Even if one does not lose weight, exercise helps decrease breast cancer risk by regulating estrogen levels. The weekly goal for exercise is 150 minutes of moderate physical activity or 75 minutes of vigorous activity in combination with strength training twice a week.
Despite the fact that stage IV breast cancer remains incurable, the possibility of it being treated as a chronic disease makes it manageable. Of great promise is the tremendous advancement in therapies that are increasingly individualized to treat the cancer while sparing the patient, thus prolonging longevity and optimizing quality of life.
CARTI's team of medical, surgical and radiation oncologists treat all forms of breast cancer. For more information on available treatment options, click here.
To stay on top of your breast health, schedule your mammogram at The Breast Center at CARTI, which provides patients with both preventive and diagnostic mammograms. For more information, click here.