How To Prepare For Infusion Cancer Treatment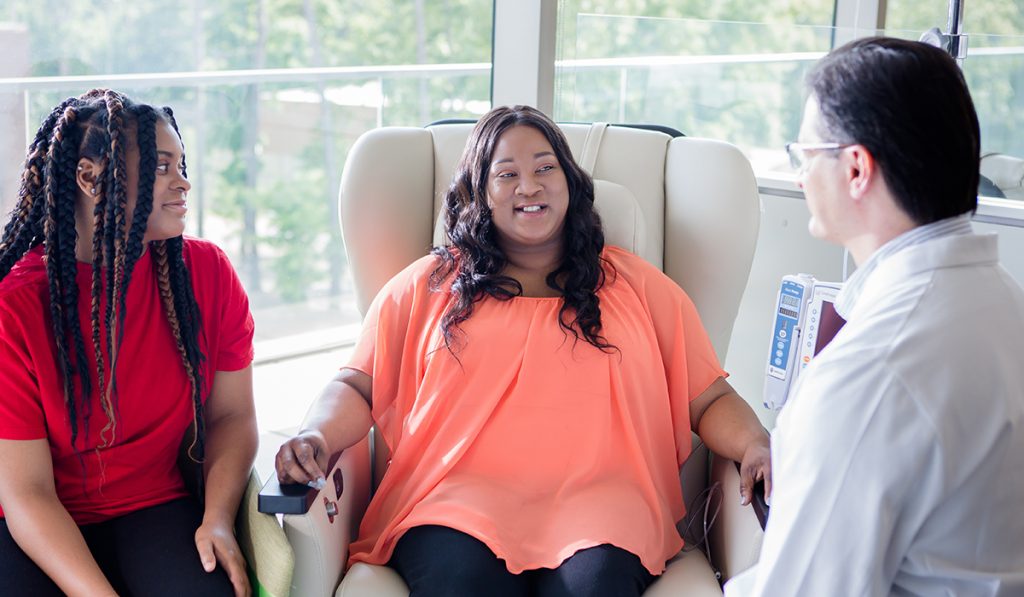 If your CARTI physician has chosen chemotherapy treatments as part of your overall care plan, there are likely many questions and concerns swirling in your mind. Every patient's chemotherapy or infusion cancer treatment plan can vary. Most treatment cycles can take place daily, weekly or monthly, and often last for several hours each time. To make you as comfortable as possible throughout your treatment, here are some tips and a checklist of items you might want to bring with you.
INFUSION CANCER TREATMENT TIPS
Bring someone with you, if possible. Some chemotherapy or pre-medications can make you drowsy, so we recommended having a driver take you home after your treatment.
While your family members may remain with you while our team explains your treatment, only one family member can stay with you during your first treatment. Under our current coronavirus safety precautions, we ask that you not bring children under the age of 16, as some of our patients are at a greater risk of infection.
We recommend wearing warm, comfortable clothes to ensure optimal comfort.
If you have an Infusaport, we recommend wearing a button down shirt or V-neck to allow for easier access.
THINGS TO BRING TO YOUR TREATMENT
A warm blanket (we provide blankets, but you may want your own).
Routine medications
Something to do — CARTI offers free Wi-Fi at all facilities. We do not have televisions in the infusion area. We recommend you bring the following to help you pass the time:

Tablet, phone, laptop — don't forget your charger.
Earphones
Reading materials
Writing or drawing materials
Knitting supplies or other hobbies
BRINGING SNACKS AND DRINKS
You are allowed to bring your own meals, snacks and drinks.
At certain facilities, we have refrigerators you may use; we recommend you label all items.
The CARTI Cancer Center in Little Rock has an on-site restaurant, The Hope Bistro, which is open for breakfast and lunch.
CARTI offers complimentary ice water and a small snack selection. Also, the CARTI Cancer Center in Little Rock location has a gift shop where you can purchase snacks and drinks.
Gum, mints or other hard candies can help in alleviating nausea symptoms.
To learn more, including what to expect at your appointment, click here.