How CARTI's team approach is changing cancer care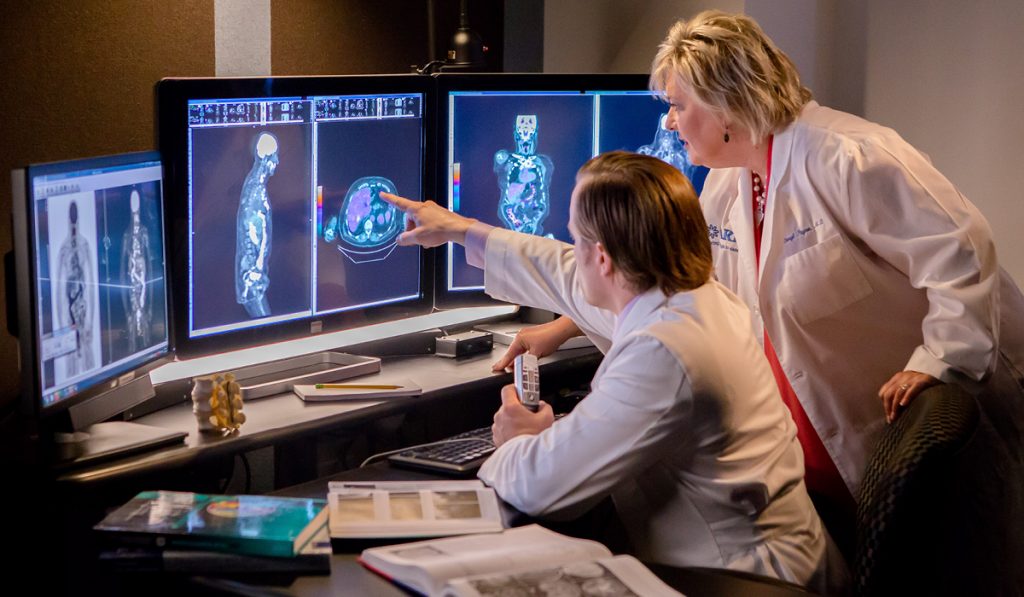 CARTI's mission is to take the most renowned cancer care available and make it accessible for cancer care patients in their communities. At the center of their mission is their unrelenting compassion for their patients – they want to give them the most advanced, precise care without taking them far from home and asking them to sacrifice more than cancer treatment demands on its own. But what takes their care above and beyond is their team approach to every patient's treatment plan.
Over the course of their treatment at CARTI, patients may see several providers – from imaging specialists to surgical oncologists and seemingly everything in between. Patients aren't simply handed off between providers, either – each patient's cancer treatment is carefully designed just for them by a team of doctors working to combine each of their specialities into one cohesive plan, centered around the best way to fight their specific cancer. These doctors are in constant communication throughout the patient's cancer journey, carefully monitoring how their body is responding to treatment and the best next steps to take. It's a team of cancer experts all working together toward a common goal – beating cancer for their patient.
No detail falls through the cracks on CARTI's watch, either. They are well aware of the grueling side effects cancer treatment can have on a patient's body, and they have specialists on hand ready to cater to each specific one. From a dental clinic that monitors the effects of treatment on oral health to palliative care services that target complex side effects, CARTI's team and line of services is expansive. These specialists are just as involved in a patient's cancer journey, working with their doctors to make sure all of their health care needs are catered to.
CARTI understands that every patient's cancer journey is different – and they also understand that it's never easy. Their patient-centered care works to take as much of the burden off of the patient – and it's leading the way for cancer care in Arkansas and beyond.
For more information on how CARTI continually provides the best in cancer care, visit our treatment services section.