Dosimestrists: The Medical Professionals Who Help Patients With Their Plan of Attack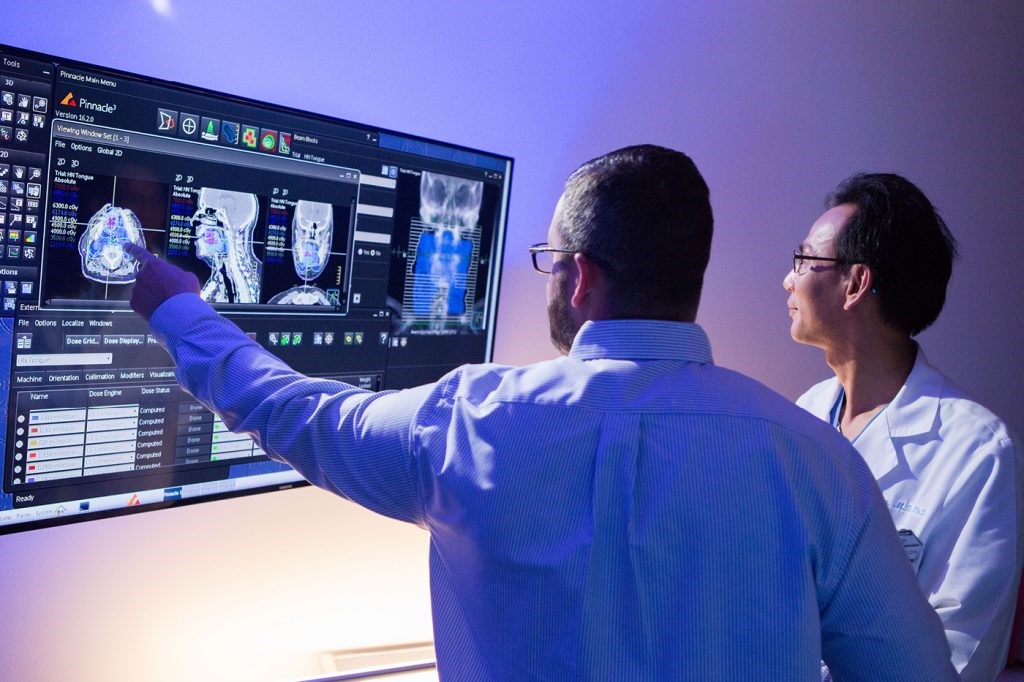 Though most of their work is done behind the scenes, the dosimetrists at CARTI serve a critical role in creating the best possible treatment plans for our patients. From forming a plan of attack for cancer cells to protecting non-cancerous tissue, these cancer warriors work tirelessly to make CARTI's care the best in the region.
What does a dosimetrist do?
A dosimetrist is the person who creates the treatment plan for radiation therapy patients. Once the physician has identified the cancerous volume, it is our job to design a treatment plan that will deliver the appropriate dose the physician has prescribed, while protecting the non-cancerous tissue around the mass, ensuring that it remains below tissue tolerance, or lower, if possible.
What does it take to become a dosimetrist?
Dosimetrists are problem solvers, and we enjoy using our unique skill set to help others. Each patient is unique and presents their own special challenges in attempting to create the best treatment plan possible. In order to do this, we must know internal anatomy and radiation physics. Dosimetrists are certified by the Medical Dosimetrist Certification Board.
On average, how long do you work on one patient's radiation therapy plan?
The time it takes to map out a patient's therapy plan completely depends on the type and location of the cancer we are trying to treat. We will spend anywhere from four hours to a few days on each plan.
What is something a patient would not know about their dosimetrist?
Since we pretty much work entirely behind the scenes, I would think most patients don't know that dosimetrists actually plan out their individual treatment. We are passionate about our work and always want the best for each patient whose plan we develop.
What does it mean to you to be a part of so many patients' cancer journeys?
As a dosimetrist, this is the most rewarding part. We have a major hand in so many peoples' journeys and to be able to help so many people in a time of such need is very rewarding.
For more information on the many ways that CARTI fights cancer, see a full list of cancer treatment services provided for patients.