The Benefits of Yoga For Cancer Patients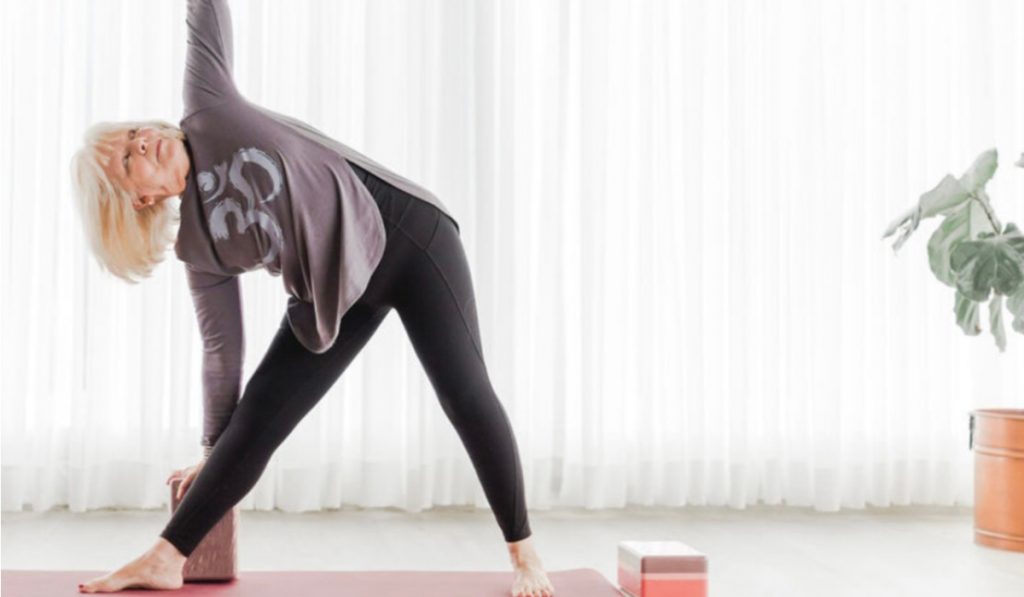 For some cancer survivors, exercise is more than just a way to keep their bodies moving – it's a way to restore their health and help them feel like themselves again. Yoga has allowed survivor Teresa McLeod to maintain functionality, reduce stress and cultivate peace, and now she's sharing her yoga expertise with CARTI patients.
THRIVE yoga will be a virtual yoga class led by Teresa, an experienced registered yoga teacher, in cooperation with Mindful State Yoga. CARTI patients can join for free through a virtual platform every Tuesday at 3 p.m. beginning June 6 – all you need to do is register at 501-906-4436.
The restorative style class will teach poses aimed at helping all systems of the body to work better, from circulatory to digestive and everything in between. Participants of all expertise levels will have fun, feel good and learn together.
Practicing yoga regularly has health benefits for people of all walks of life. The deep breathing required in yoga transports oxygenated blood to all organs of the body and helps remove toxins. Benefits include calming the nervous system, lowering blood pressure and bring clarity to the mind. Yoga also helps circulate fluid through the body in four ways:
Breathing moves fluid through the body by the pressure changes created in the thoracic cavity when we move our ribs and diaphragm to breathe.
Movement pumps blood through our vessels by the action of skeletal muscles.
Elevating the heart rate allows the heart to circulate blood and fluid throughout the body.
Gravity circulates fluid through the body through motions like inversions.
Yoga requires focus on posture, poses and breathing, which engages the parasympathetic nervous system. This can neutralize the effects of stress and stabilize the internal environment of the body, which can be a huge relief for a cancer patient.
Ready to start on your yoga journey? If you're a CARTI patient or caregiver, join Teresa and CARTI for THRIVE yoga every Tuesday at 3 p.m. Call 501.906.4436 to sign up today!