'Give Cancer the Boot' on December 3 to Help Cancer Patients and Families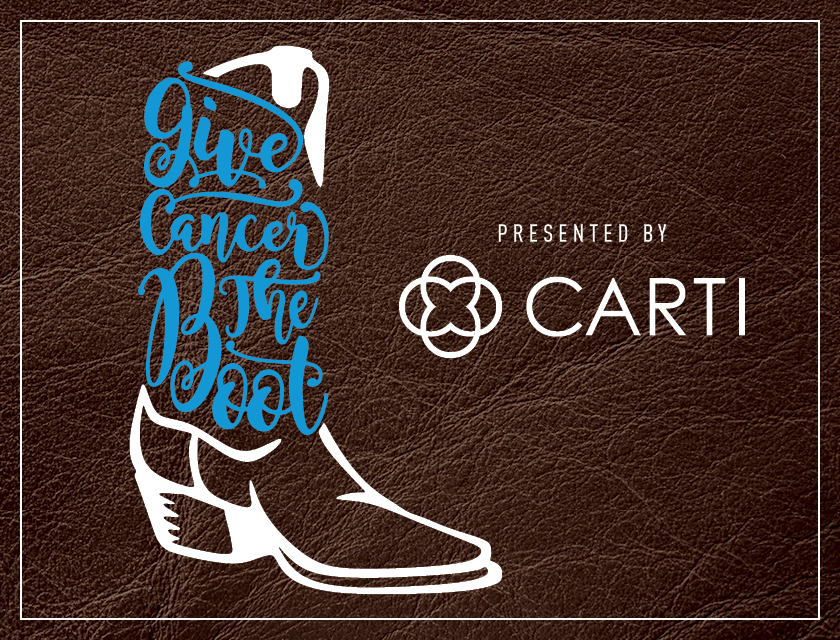 On Saturday, December 3, CARTI will join friends and supporters of the American Cancer Society at the 2022 Cattle Baron's event to "Give Cancer the Boot," an evening of western-filled fun. The event raises funds for transportation grants, which allow patients and families the means to access the treatment they need.
The event will also honor individuals in the community who have made a difference in the lives of cancer patients. In honor of the event, Misti Coker and Lauren Coker Stringer shared their cancer story, which began on July 1, 2016, with Inviting Arkansas.
From Getting a Diagnosis to Making a Difference
Lauren's husband, Marc Stringer, was just 33 years old when he was diagnosed with cancer. They knew they had a tough fight ahead of them, so Lauren's mom, Misti, rallied a group of 20 friends to pick a week and send Lauren and Stringer, as they called him, something happy in the mail to lift their spirits.
This project made such a difference for Lauren and Stringer that Misti and Lauren decided to expand it, and today the Joy Mail Program sends mail to over 500 patients in 100 cities in Arkansas, 37 states in the U.S. and Canada.
Enduring the Dirt
As the project grew, Misti and Lauren saw how much of a need there was in the cancer community. Stringer had always dreamed of creating a mud run, and as a former athlete, teacher and coach, he wanted to give scholarships to students who had been impacted by cancer. Thus the Endure the Dirt mud run was born, and has raised close to $800,000 in scholarships to date.
Before Stringer passed away in 2019, he was able to see the run in action and witness just how much of a difference it made in the lives of young people. Misti and Lauren continue to honor his legacy today, and we're thrilled to recognize their work.
To learn more about Misti, Lauren and the American Cancer Society's Cattle Baron's event makes a difference, read their full article in Inviting Arkansas.