Tina Niederbrach's Story | Survivor defeats colon cancer
As seen on Fox16. Watch the full story HERE.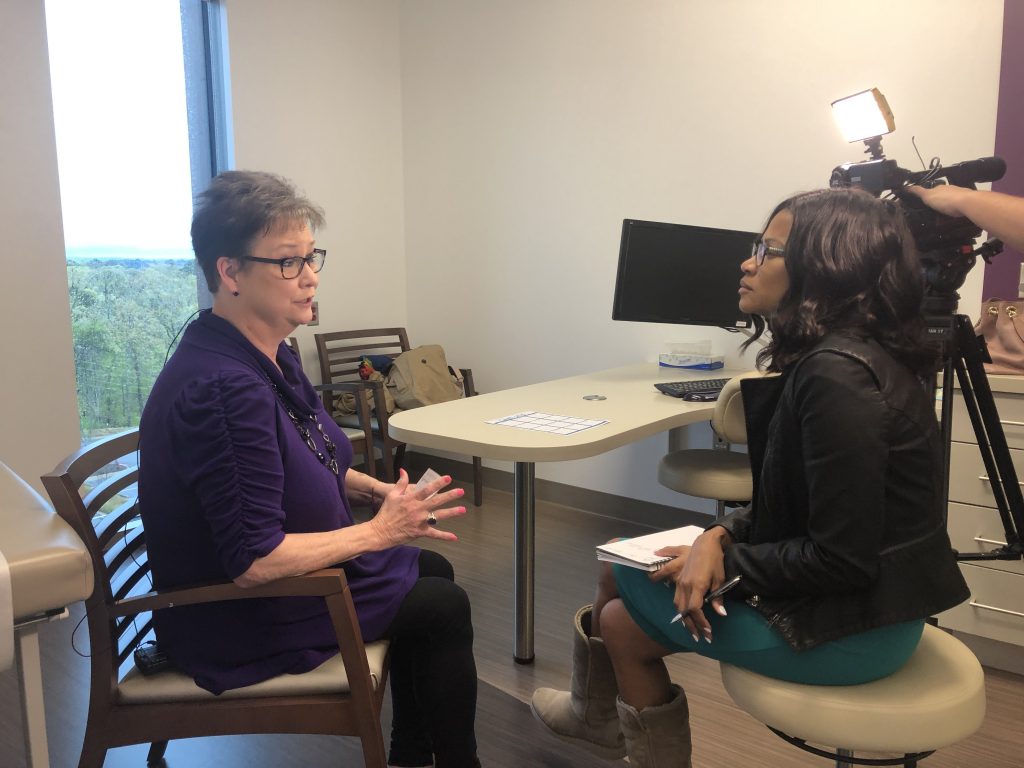 Tina Niederbrach has come a long way since first being diagnosed with colon cancer.
"It truly is a battle," Niederbrach says. "I would tell my husband, 'I don't know how people do this alone."
Tina says she had an army of care from the folks at CARTI Cancer Center.
"Shandra was my nurse, and I can't say enough about Dr. Kamal Patel," Niederbrach recalls. "I told Dr. Patel the first time I met him, 'I want you to annihilate it.' He said, 'Well, I don't know annihilate, but I do know kill the…', and I said, 'Okay, I'm good with that."
Tina says she had a fast-growing colon cancer tumor, and went through some tough rounds of radiation and chemotherapy. It all paid off, because now she's cancer-free.
"Just to say 'I'm cancer free', is probably one of the most empowering words you can imagine," Niederbrach says.
Like many cancer survivors, her wisdom carries a lot of weight. She suggests if you have warning signs of colon cancer, see a doctor quickly.
"Know yourself is a really, really important thing," Niederbrach says. "And take care of it and don't put it off."
Symptoms of colon cancer include:
Rectal bleeding or blood in the stool
Abdominal bloating, cramps or discomfort
A feeling that the bowel doesn't empty completely
Stools that are thinner than normal
If you have signs, see a GI doctor immediately.