In light of Coronavirus, Cancer Care All the More Important | Featured in Arkansas Money & Politics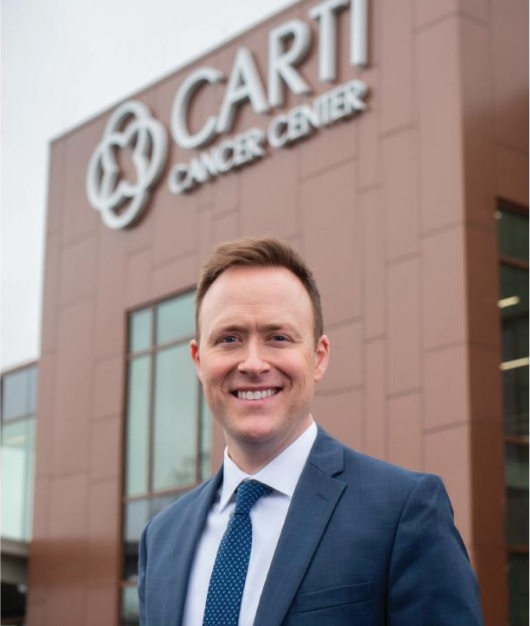 As seen in Arkansas Money & Politics.
The coronavirus rages on, but under the assumption that it will play itself out or an effective vaccine will be developed, and life ultimately will return to normal.
Cancer, however, remains a constant. And Arkansas sits in the heart of a cancer risk-factor hotbed. The latest data from the American Cancer Society places Arkansas in the national top 10 for six risk factors for the disease, all related to smoking and obesity. It estimates the state will see 17,200 new cancer diagnoses in 2020 with an estimated 6,730 of them being fatal. The four types of cancer with the highest rates of diagnosis in Arkansas (listed with 2019 numbers) are lung/bronchus (2,760), breast (2,430), prostate (1,860) and colon/rectal (1,540), according to the American Cancer Society.
States with higher percentages of rural, low-income residents rank high in most categories associated with cancer risk, and Arkansas is no exception. In fact, the No. 1 risk factor for lung cancer is smoking, and tobacco use is more prevalent in Arkansas than in most states.
Data from the U.S. Centers for Disease Control and Prevention reveals that 22.3 percent of Arkansas adults smoked as of 2017. The national rate was 17.1 percent. And 13.7 percent of Arkansas high-school students had smoked a cigarette at least once in the past 30 days, compared to the national rate of 8.8 percent.
The use of other tobacco products, including e-cigarettes and vapor products as well as smokeless and chewing tobacco, is higher in Arkansas than the national rates.
In states like Arkansas where rural populations and risk factors are more prevalent, access to cancer care is crucial. Cancer is the second-leading cause of death in the state, and cancer-care providers — public, private and nonprofit — are recognizing the importance of eliminating risk factors and expanding access to preventative care to help fight the disease.
——
The state's largest private provider of cancer treatment is in growth mode. CARTI, the comprehensive cancer care center launched as Central Arkansas Radiation Therapy Institute in 1976, expects its roster of exclusive oncologists to number 40 by the end of the year. Since the arrival of President and CEO Adam Head two years ago, CARTI has partnered with existing practices and opened new centers across the state. It now has 14 locations from El Dorado to Mountain Home.
The finishing touches on CARTI's latest "hub" of comprehensive cancer care in North Little Rock will meet an expedited opening date of April 6. The date was bumped up two weeks because of the coronavirus. Opening sooner will enable CARTI to enhance patient care by consolidating its North Little Rock operations. And after all, cancer care must roll on, pandemic or not.
"In light of coronavirus, opening our newest cancer center two weeks early will allow us to streamline our pre-screening efforts in North Little Rock and provide the safest environment for patients being treated in this community," Head said.
The new facility includes two stories and 24,000 square-feet of "fully integrated" cancer-care services in medical and radiation oncology as well as diagnostic imaging. The infusion suite includes 28 heated chairs with seating for a family member and a private infusion room with its own restroom.
CARTI treats roughly 27,500 cancer patients a year, accounting for about 90,000 patient visits, and patients travel from all corners of the state and, in some cases, beyond the state's borders to receive treatment at
CARTI.
"If you single out a cancer diagnosis, people in general are more willing to travel to a provider they trust," Head said. "If anybody can stand on a platform and say, 'You should drive to us,' we could. We believe we can provide comprehensive cancer treatment in a world-class facility."
To read the complete story, click here.