Dr. Jonathan Pagan Joins Radiation Oncology Department at CARTI Cancer Center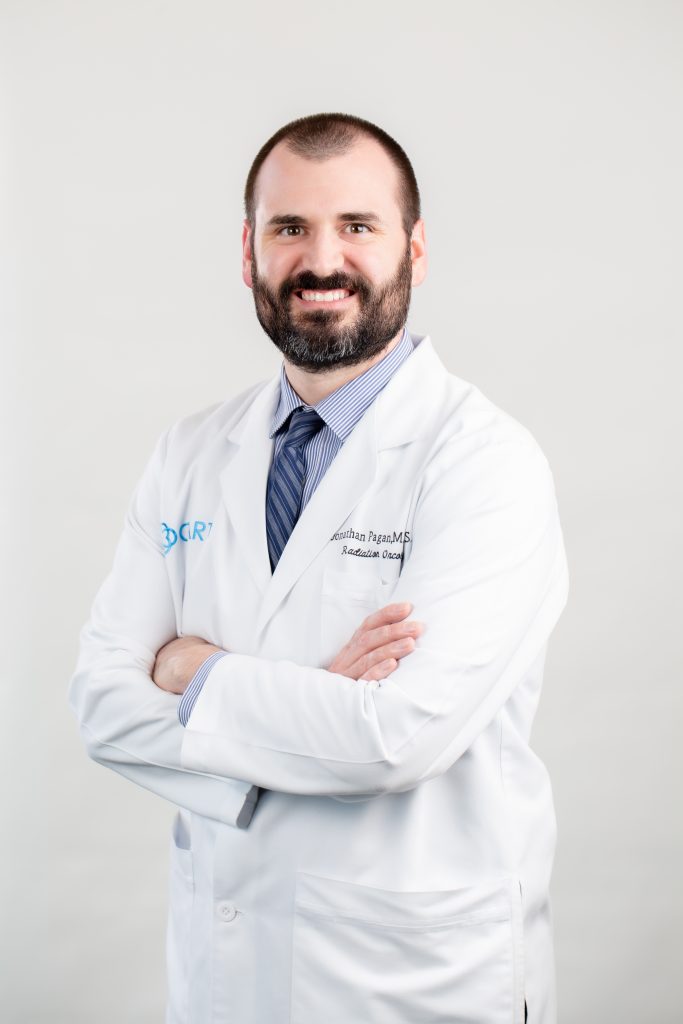 CARTI Cancer Center has added radiation oncologist Jonathan Pagan, M.D., M.S. to its staff. He comes to CARTI from Carson City, Nevada, where he served as radiation oncologist for Carson-Tahoe Radiation Oncology. He is now accepting new patients at CARTI Cancer Center, 8901 CARTI Way, Little Rock.
Dr. Pagan has served as a member of the American Society of Radiation Oncology (ARRO) Global Health Subcommittee and the Arkansas Healthcare Access Foundation.
"With multiple publications and conference presentations to his credit, Dr. Pagan is at the beginning of what I believe will be a remarkable career in radiation oncology," said Adam Head, president and chief executive officer of the statewide network of cancer care providers. "His deep interest in research coupled with his experience in providing excellent care for patients makes him the perfect addition to our team of cancer specialists."
Dr. Pagan earned his medical degree from the University of Arkansas for Medical Sciences where, as the highest ranking student in his class, he received the Barton Foundation Scholarship. This scholarship is awarded to students who completed the prior year of medical school with a 4.0 GPA. He completed his residency in radiation oncology at Vanderbilt University in Nashville, Tennessee. He received his Masters of Science from Georgetown University in Washington, D.C. and his Baccalaureate Degree in Biological Sciences from the University of California, Irvine.