Chad Launius' Story | Malvern firefighter survives a five-month battle with squamous cell carcinoma
As seen on KATV. Watch the full story HERE.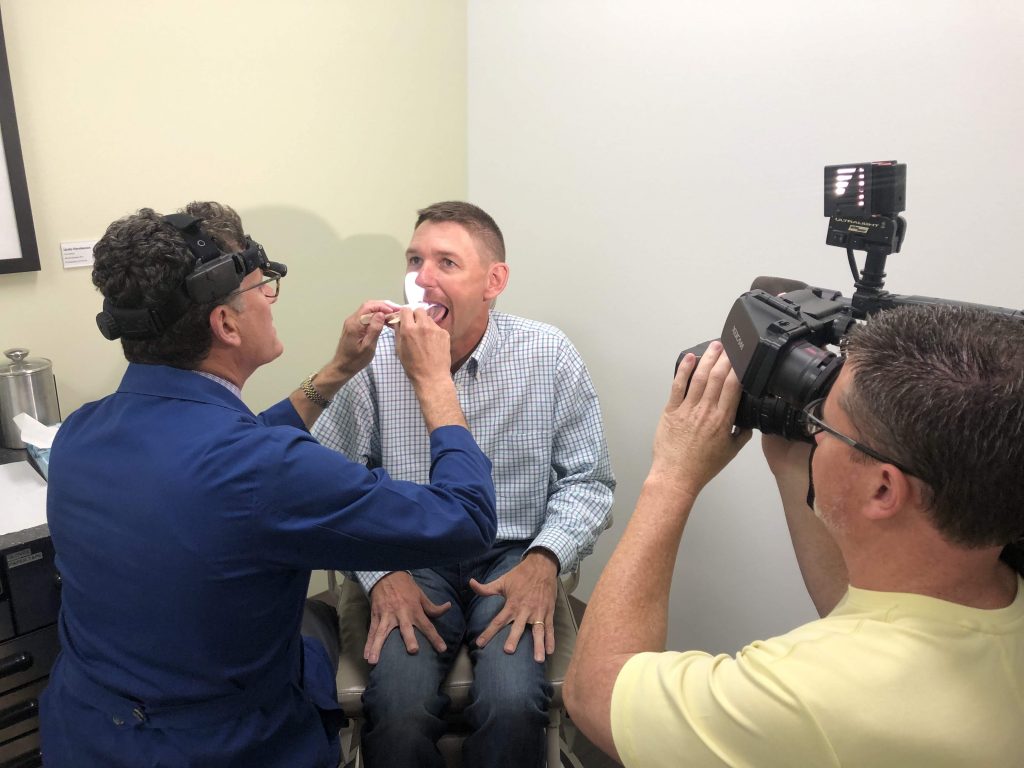 Chad Launius has been a firefighter for 15 years, currently serving as a captain in Malvern. His livelihood involves risking his life to save others. He never could have imagined the type of fire he'd be dealing with one night in October 2018.
"[I] woke up in the middle of the night, and was sweating so I took a shower and when I got in the shower I passed out," he said.
Launius had been dealing with some ear aches for quite some time but thought nothing of it. When he passed out, his wife decided it was to go to the emergency room to see what was wrong.
"It turned out to be cancer," Launius said.
Doctors had found squamous cell carcinoma, a type of skin cancer on his tongue. Categorized as a head and neck cancer, Chad's cancer diagnosis sidelined him from his job and life. At that point, he was presented with three types of treatment: chemotherapy, radiation or surgery. If he chose the latter, it could affect the way he talked and could affect his job.
"I have to be able to give orders and for them to understand what I'm saying," Launius said.
"Those are hard, hard, hard questions to tangle with, no question," Dr. Scott Stern, Launius' doctor at CARTI, said.
Stern saw the determination in chad to defeat this through radiation and chemo.
This firefighter fought like crazy. In total, he went through roughly 30 radiation treatments and seven chemotherapy sessions.
In February 2019, Dr. Stern was able to tell Launius that the fire he'd been fighting since October was finally put out.
"You could probably just about hit me in the face and I'd smile at you but I don't want to try it," Launius joked.
"He's clear, he looks fantastic, his scans are great," Stern said. "To watch that light come back on is really, that's a great thing."
Launius' first day back at work will be this Saturday, April 20.