CARTI tops off new cancer surgery center on Little Rock campus
More than 150 people attended the topping out ceremony held at the new CARTI Surgical Center on Friday, May 20. The final beam was put into place after remarks by Scott J. Stern, M.D., CARTI chief of surgical oncology; Adam Head, CARTI CEO; Clay Gordon, vice president of Kinco Construction; Dan Fowler, president Cromwell Architects; Terry Vick, chairman of CARTI Board of Directors and an invocation by Bro. Larry Charles, CARTI chaplain.
The new 57,000-square-foot center was years in the making. "This team never lost sight of their goal, which is to provide superb compassionate care, regardless of the circumstance, and the CARTI surgery center is the next step," Dr. Stern said. "We have been able to provide stellar medical oncology and infusion services, state of the art radiation therapy, world class imaging and interventional radiology. There's nothing like this, this state-of-the-art facility, dedicated specifically for cancer patients in this region."
CARTI estimates completion of the project in 2023, and the facility will function as the flagship for cancer care in CARTI's network of 18 statewide locations. The facility will include six operating rooms, including two with da Vinci Robotic-Assisted Technology, two procedure rooms, eight private overnight rooms, 12 recovery rooms and four pre- and post-op rooms. Architects praise the site for embracing the welcoming aesthetic already established within the CARTI network of facilities.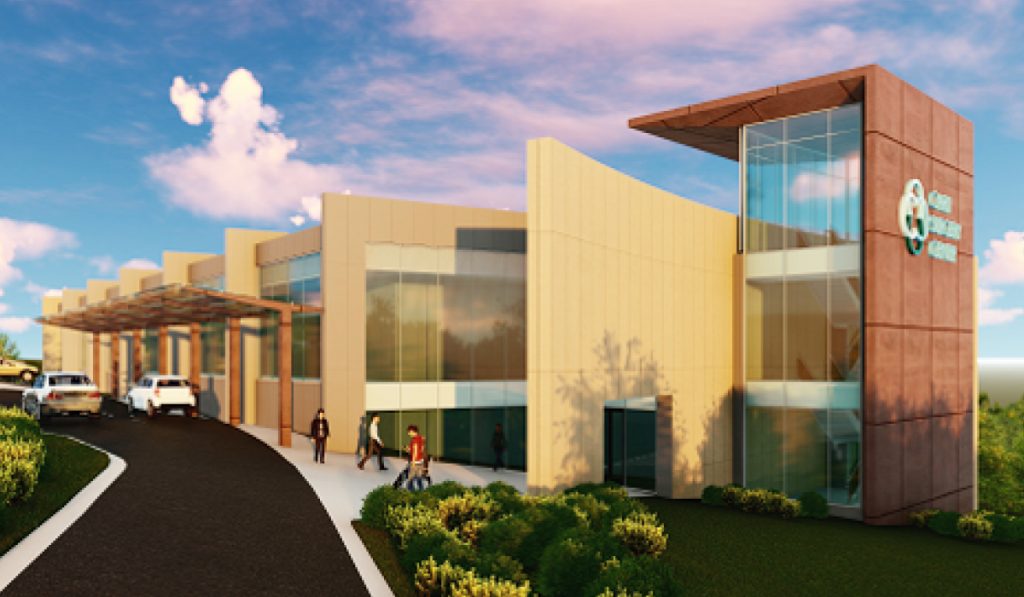 "What you see behind us is steel and concrete, but as an architect, I can see the potential and I can see how beautiful it is already," said Fowler. "It is a beacon on a hill, and that beacon says 'this is a place of hope and healing and comfort.' The building with expanses of glass and steel and composite panels will express the expertise and advanced technology and treatment that drives CARTI. And the interiors themselves are warm and welcoming, [which] will add to the hospitality feel. That will be reassuring to patients and their families."
"Thank you in advance to the thousands of CARTI patients who will trust our team in this space, to meet you where you are in your care, we do not take it lightly," said Head of CARTI's commitment to complete patient care. "Several of our team members walked across the street and you're the best there is in health care and you're the reason we have the ability to create new spaces like this."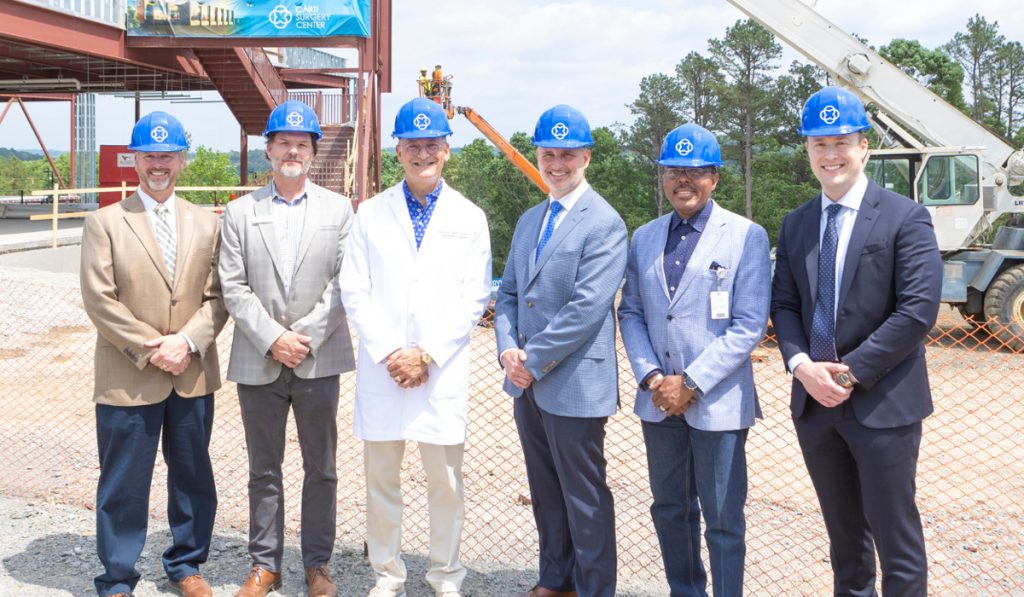 Head continued, "Many have endeavored to build surgery centers in the past, but nothing like this, and certainly not one that would serve as a beacon of hope among 18 locations throughout the state, where we're doing everything we can to meet cancer patients where they are in their cancer journey."
A topping out ceremony is a tradition where builders top the last beam of a project with an evergreen tree, symbolizing protection of the site during the remaining construction and beyond.