CARTI JOINS CARIS PRECISION ONCOLOGY ALLIANCE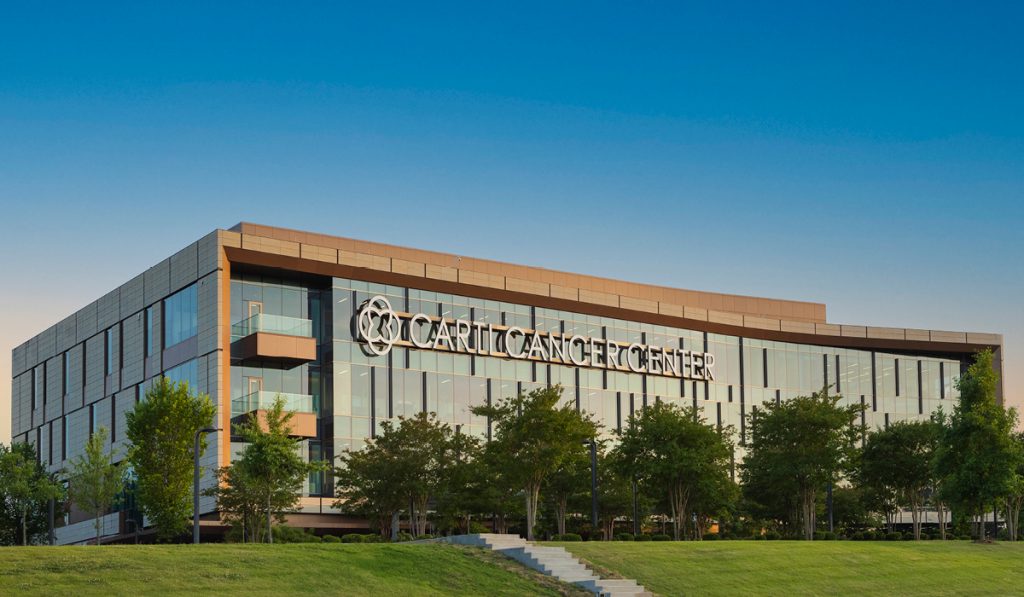 Research helps move cancer treatment forward – toward more effective technology, better patient experiences and better outcomes. That's why CARTI is proud to announce our participation in the Caris Precision Oncology AllianceTM (POA).
Caris Life Sciences® is the leading molecular science and technology company. Their collaboration with CARTI is driven by a desire to revolutionize cancer care – by combining their expertise, Caris and CARTI will work towards improving clinical outcomes for cancer patients with innovative research that raises the standards of care for molecular testing.
So, what does this mean for patients? According to Sam Makhoul, M.D., it's better outcomes for patients.
"CARTI is joining forces with Caris, a pioneer in precision medicine and the leading molecular science and technology company, to provide our patients with the most advanced scientific tools to fight cancer. This collaboration will bring to our patients the best in cancer care without leaving their home state," Dr. Makhoul said. As Medical Director for Research at CARTI Cancer Center, Dr. Makhoul is at the forefront of clinical trials and research at CARTI.
With the addition of CARTI, the POA now boasts 83 cancer centers and academic institutions in its roster. Membership to the alliance grants early access to Caris' database and artificial intelligence platform, empowering members to establish evidence-based standards for cancer profiling and molecular testing. Alliance members gain insights that allow them to prioritize therapeutic options, identify relevant clinical trials and improve overall patient outcomes.
CARTI has been dedicated to delivering the best in cancer care since 1976, and our partnership with Caris marks an exciting new chapter. We look forward to working together to better the field of oncology for patients in Arkansas and around the world.