CARTI First Site in Nation to Enroll for Imaging Clinical Trial
CARTI First Site in Nation to Enroll for Imaging Clinical Trial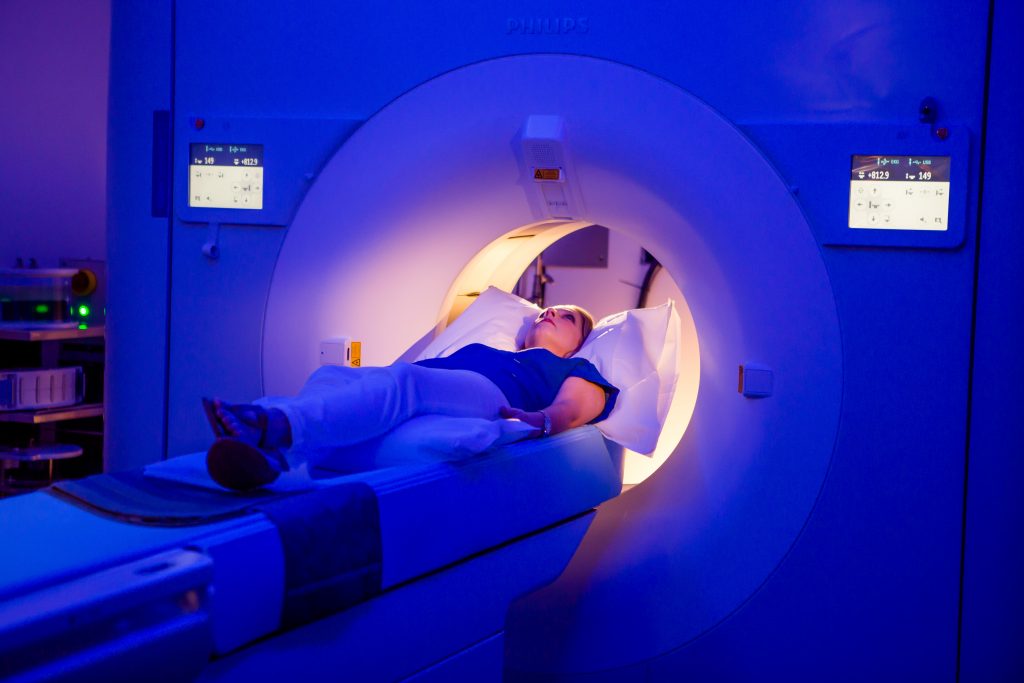 LITTLE ROCK, ARK. (Feb. 11, 2019) – CARTI Cancer Center and ImaginAb Inc., an emerging immuno-oncology imaging company, announced the enrollment of the first three patients in the Phase II clinical trial of ImaginAb's CD8+ T cell imaging agent. CARTI is the first site in the nation to have this trial open and enrolling patients.
The trial will enroll metastatic cancer patients and will study the correlation of imaging signals observed using ImaginAb's CD8+ T cell ImmunoPET imaging agent, standard-of-care scans, and immunohistochemistry analysis of CD8 in biopsied tissues. The trial will also measure changes in CD8+ T cell distribution before and after immuno-oncology therapies.
"This study is following on the heels of a recently completed Phase I study which showed an excellent safety profile and extremely encouraging preliminary efficacy of the CD8+ T cell Immuno-PET imaging tracer," said Ian Wilson, COO of ImaginAb. "We are thrilled that Dr. David Hays and the professional and dedicated clinical team at CARTI have imaged the first patient in this important trial. This milestone underscores our belief that our platform has the potential to accelerate clinical development of therapies for cancer patients."
IAB22M2C is designed to be used with PET scan technology to non-invasively measure CD8+ T cell tumor infiltrates in patients with cancer, including the identification of changes in CD8+ T cell tumor infiltrates induced by immuno-oncology treatments. This investigational approach has the potential to guide the development of immunomodulatory agents and combinations by assessing whether a patient's immune system responds to such agents, thereby offering an early prediction of therapeutic response.
CARTI interventional radiologist David Hays, M.D, who also serves as principal investigator for this study, says CARTI is thrilled to have the first three patients enrolled. "I believe we are poised to become a significant player in cancer research due to our leading edge technology and our desire to grow our already robust research department. Our dedicated team and state-of-the-art facility makes us an attractive partner to the pharmaceutical companies who are pioneering technology that can improve the standard of cancer care as we know it. Most importantly, these clinical trials give our patients advanced treatment options."
About CARTI
CARTI is a not-for-profit, multi-disciplinary cancer care provider offering medical and surgical oncology, diagnostic radiology and radiation oncology at locations throughout the state to provide convenient access for cancer patients. Chemotherapy is offered in Little Rock, North Little Rock, Benton, Clinton, Conway, El Dorado, Heber Springs, Russellville and Stuttgart. Radiation therapy is offered in Little Rock, North Little Rock, Conway, Mountain Home and Searcy.