CARTI Expands Services, Opens The Breast Center at CARTI
CARTI Expands Services, Opens The Breast Center at CARTI
Comprehensive, patient centered care for all women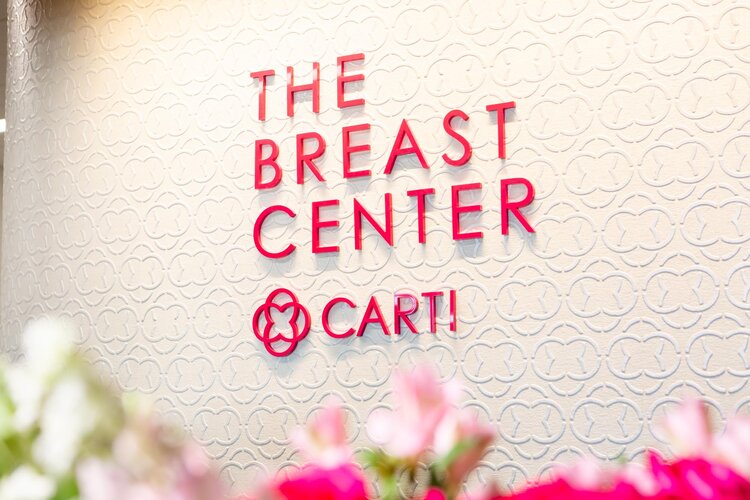 CARTI announced today the opening of The Breast Center at CARTI. From routine mammography screenings to the early detection and treatment of breast cancer and benign breast disease, The Breast Center provides comprehensive breast care services in a tranquil, spa-inspired environment. The Breast Center will open in June 2019 and be located at 8901 CARTI Way, Little Rock.
"For the past 47 years, CARTI has been known for our team of expert physicians and their mission to provide the most leading-edge cancer treatments," said Adam Head, president and chief executive officer of the statewide network of cancer care providers. "With the opening of The Breast Center, we're expanding that by becoming the destination for breast health and preventive services. For the first time ever, patients can self-select to have their annual breast imaging services at CARTI. This expands our impact from only treating cancer patients to also seeing patients who have not and may not ever have a cancer diagnosis. This is a demonstration of our steadfast commitment to providing the highest level of care for our neighbors across the state and greater region."
The Breast Center will feature leading-edge 3D screening mammography, high resolution breast MRI, more comfortable exams with the SmartCurve paddle and Mammopad, risk assessment and genetic testing, diagnostic mammography,ultrasound and breast needle biopsies.
In addition to offering screening and diagnostic services, The Breast Center will provide an unparalleled experience including dedicated front door parking, personal iPad check-in, private dressing rooms and soft waffle-weave robes in each mammogram suite, and same day scheduling and results for diagnostic patients.
The Breast Center will be led by Stacy Smith-Foley M.D., a dedicated breast imager with more than a decade of clinical experience in Arkansas, Oklahoma and South Carolina. Smith-Foley is a leader in her field as an active member of the Hologic Scientific Advisory Board, the Society of Breast Imaging and the National Consortium of Breast Centers. She is on the speaker's bureau for Myriad Genetic Laboratories, Inc.
"I am honored to lead The Breast Center at CARTI," said Dr. Smith-Foley. "Research shows that more women today are putting off getting their annual mammogram, with many citing clinical, uncomfortable experiences as their reason. Since we know that early detection is key in breast cancer, it was critical that The Breast Center featured a more personalized, anxiety-free setting that would make women feel more comfortable and encourage them to stay up to date on their annual screenings."
Patients do not need a physician referral to visit The Breast Center at CARTI. To make an appointment, call 501.537.MAMO or visit CARTI.com.
ABOUT CARTI
CARTI is a not-for-profit, multi-disciplinary cancer care provider offering medical and surgical oncology, diagnostic radiology, and radiation oncology at locations throughout the state to provide convenient access for cancer patients.
Medical oncology is offered in Little Rock, North Little Rock, Benton, Clinton, Conway, El Dorado, Heber Springs, Russellville and Stuttgart. Radiation therapy is offered in Little Rock, North Little Rock, Conway, Mountain Home and Searcy.