CARTI Adds Medical Oncologist Dr. Sam Makhoul to Medical Team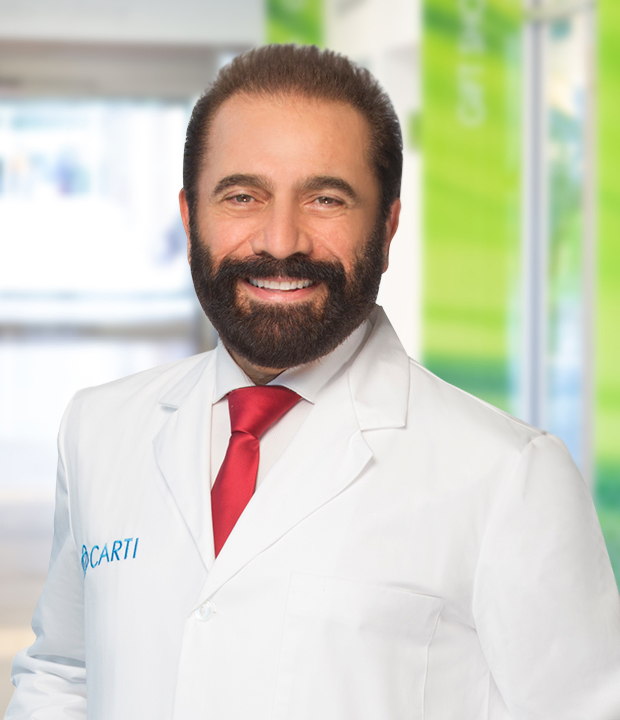 Will serve as medical director of research, expand CARTI's research department
CARTI announced today that it has added medical oncologist Sam Makhoul, M.D., to its team of cancer specialists, bringing its medical team to 44 physicians representing 12 specialties. In addition to treating patients at the CARTI Cancer Center in Little Rock, Dr. Makhoul will also serve as medical director of clinical research and oversee CARTI's research department. Dr. Makhoul will join CARTI effective October 15.
"As a nationally renowned medical oncologist with more than 40 years of experience, including membership in the American Association for Cancer Research, Dr. Makhoul is the ideal candidate to lead our research efforts," said Adam Head, president and CEO of CARTI. "Under Dr. Makhoul's direction, we will expand our research across all service lines and provide the most innovative treatment options to our patients."
"After practicing in central Arkansas for many years, I understand the unique challenges facing cancer patients of our state," said Dr. Makhoul. "Many of the communities we serve are rural, which leads to oncology care deserts where access to care is limited. The logistics for providing care in these areas can be daunting, but CARTI has been able to do it. With the largest comprehensive oncology care network in the state, CARTI ensures that novel treatments and drugs are available to all Arkansans, close to home. By joining CARTI, I hope to provide leading-edge clinical trials so patients of Arkansas do not have to travel outside of the state."
Before joining CARTI, Dr. Makhoul treated patients at the University of Arkansas for Medical Sciences in Little Rock, where he also served as a professor of medicine, director of the division of medical oncology in the division of internal medicine and as director of the hematology/oncology fellowship program. He was the inaugural recipient of the Laura F. Hutchins, M.D., Endowed Chair for hematology and oncology.
He earned his medical degree from Tishreen University Faculty of Medicine in Lattakia, Syria, then completed a residency in internal medicine at Penn State Geisinger Medical Center in Danville, Pennsylvania. He went on to complete a fellowship in hematology/oncology at Penn State Hershey Medical Center in Hershey, Pennsylvania.
Dr. Makhoul is board certified by the American Board of Internal Medicine and is a member of the American Society of Clinical Oncology, American Society of Hematology and the American Association for Cancer Research.