CARTI Adds Dr. Pooja Motwani to Oncology/Hematology Department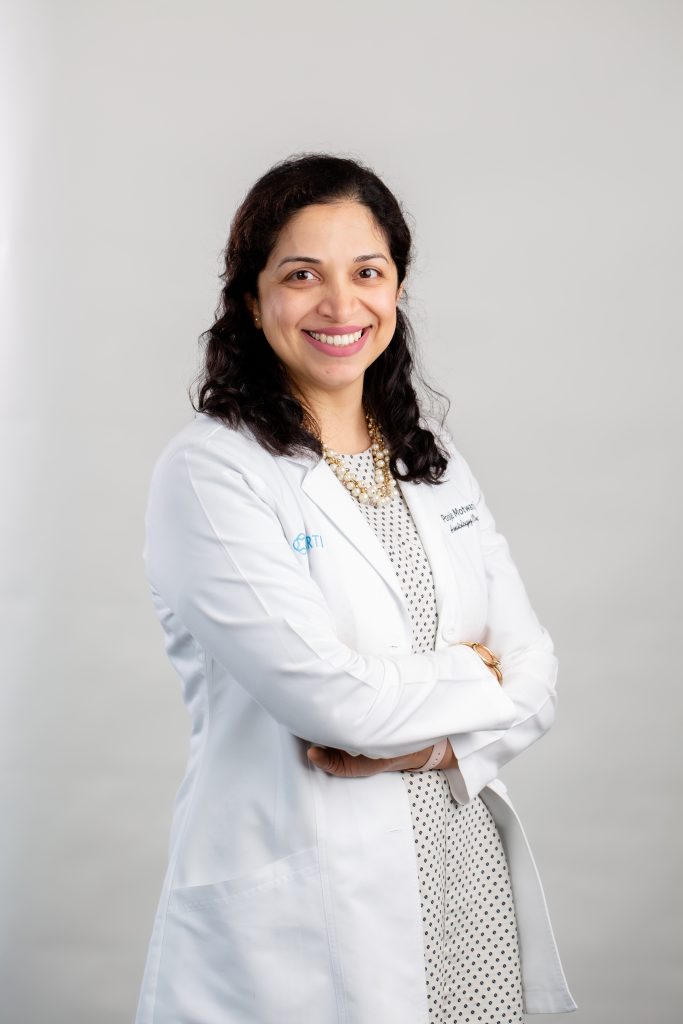 CARTI has added medical oncologist and hematologist Pooja Motwani, M.D. to its staff. Dr. Motwani is now accepting new patients at CARTI Cancer Center, 8901 CARTI Way, Little Rock.
Dr. Motwani brings over 12 years' experience to CARTI and its patients. She is a member of the American Society of Hematology's Scientific Committee for Lymphoid Neoplasia. She has served as the associate program director of the Hematology/Oncology Fellowship program and as an associate professor of medicine at the University of Arkansas for Medical Sciences.
"We are very excited to add Dr. Pooja Motwani to our team of cancer specialists," said Adam Head, president and chief executive officer of the statewide network of cancer care providers. "We do not take lightly, the critical importance of providing precise, effective and personalized treatment options for our patients. Dr. Motwani's broad range of leading-edge cancer care makes her a perfect addition to our physician team."
Dr. Motwani earned her medical degree from Grant Medical College in Mumbai, India before completing a fellowship in hematology and medical oncology at Baystate Medical Center at Tuft's University School of Medicine in Springfield, MA. She completed her residency at Mount Sinai School of Medicine in Bronx, NY.
ABOUT CARTI
CARTI is a not-for-profit, multi-disciplinary cancer care provider offering medical and surgical oncology, diagnostic radiology, and radiation oncology at locations throughout the state to provide convenient access for cancer patients.
Medical oncology is offered in Little Rock, North Little Rock, Benton, Clinton, Conway, El Dorado, Heber Springs, Russellville and Stuttgart. Radiation therapy is offered in Little Rock, North Little Rock, Conway, Mountain Home and Searcy.