CARTI Adds Complex Surgical Oncologist Dr. J. Camilo Barreto to Surgical Department
Expands team of cancer experts to 43 physicians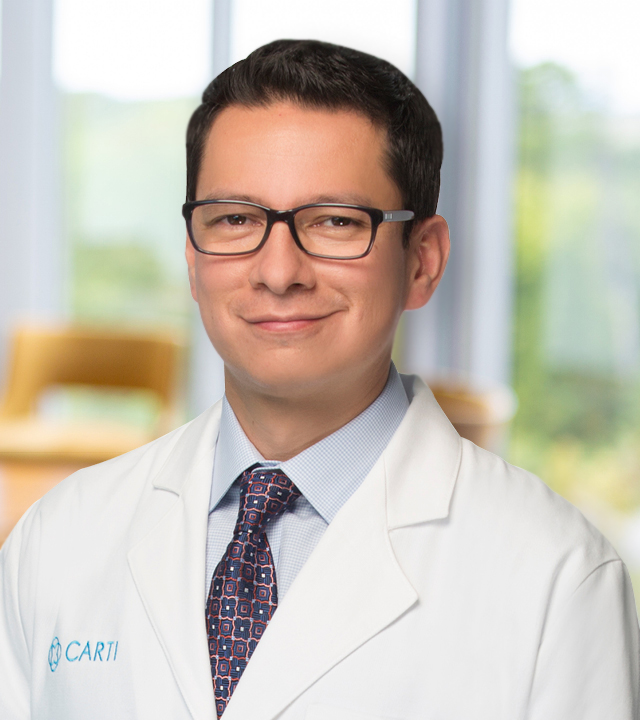 CARTI has added complex surgical oncologist J. Camilo Barreto, M.D., F.A.C.S., to its team of cancer specialists, bringing its medical team to 43 physicians representing 12 specialties. Dr. Barreto will see patients at the CARTI Cancer Center in Little Rock.
"With the CARTI Surgery Center set to open next fall (2022), we are thrilled to welcome Dr. Barreto to our team of fellowship-trained surgical oncologists," said Adam Head, president and CEO of CARTI. "His specialized experience will expand our treatment offerings, positively impacting the care plans we can provide to cancer patients across the state. Additionally, by keeping the care of these patients within our team, we can ensure a seamless, collaborative approach to a patient's treatment."
Dr. Barreto has extensive experience in the treatment of patients with complex cancers of the digestive tract, skin and soft tissues. He believes cancer treatment should be individualized and created through a collaborative team approach.
"To be able to perform a complex operation is just one component of a patient's overall treatment plan," said Dr. Barreto. "It is equally important to know which patients will benefit from a specific procedure, and to know whether patients should also receive additional treatments, including chemo and radiation therapy. I look forward to collaborating with CARTI's team of cancer specialists to obtain the best possible outcomes for our patients."
Before joining CARTI, Dr. Barreto treated patients at the University of Arkansas for Medical Sciences in Little Rock, where he also served as an associate professor within the surgery department. He earned his medical degree from Anahuac University School of Medicine in Mexico City, Mexico, then completed residencies in general surgery at the National Institute of Medical Sciences and Nutrition in Mexico City, Mexico, and the University of Chicago Medical Center in Chicago, Illinois. He completed fellowships in surgical oncology at the University of Chicago Medical Center and minimally invasive surgery at the Mayo Clinic in Rochester, Minnesota.
Dr. Barreto is board certified by the American Board of Surgery and is a fellow of the American College of Surgeons, a member of the American Society of Clinical Oncology and Society of Surgical Oncology.