CARTI Adds Breast Surgeon, Genetic Counselor
CARTI Cancer Center has recently added breast surgeon Jerri Fant, MD, FACS, and genetic counselor Marianne Lotito, MS, CGC, to its staff.
DR. JERRI FANT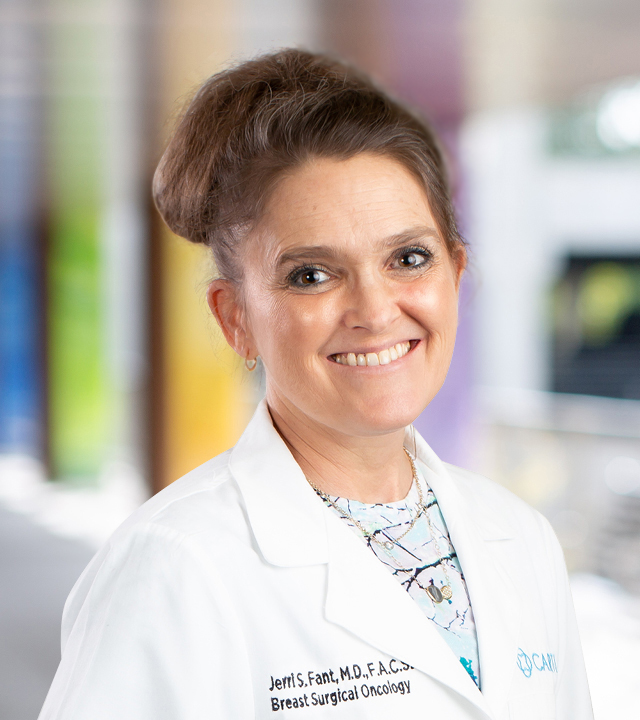 Dr. Fant, a surgical oncologist specializing in breast cancer management, brings more than 15 years' experience to CARTI and its patients. She is a Fellow of the American College of Surgeons, a diplomat of the American Board of Surgery, a member of the Governor's Breast Cancer Control Advisory Board, and a volunteer for the American Cancer Society.
"We're very excited to have Dr. Fant join our team of exceptional physicians," said Adam Head, president and chief executive officer of the statewide network of cancer care providers. "Dr. Fant's extensive experience in breast surgical oncology, the rapport she has with her patients, and her reputation as one of the best surgeons in the region made her a natural fit to help us round out CARTI's suite of comprehensive cancer treatment."
Dr. Fant earned her medical degree from the University of Arkansas for Medical Sciences before completing a fellowship in breast surgical oncology at Baylor University Medical Center in Dallas.
MARIANNE LOTITO
Lotito has returned to Arkansas after developing similar genetic programs in Seattle and the Northwest. She has 20 years experience in genetic counseling, including program implementation of genetic testing for hospitals and oncology practices around the country, as well as direct patient care.
Cancer is caused by changes to genes that control the way cells grow and divide. Some of these cancer-causing genetic changes are inherited from parents, and others are acquired during a person's lifetime. A genetic counselor provides counseling and general case management for patients with personal and/or family history of malignancy indicative of possible hereditary cancer.
"While only about 10 percent of cancers are hereditary, we believe CARTI's role is to help reduce these cancers and the overall mortality rate of cancer in Arkansas, which is well above the national average," said Head. "Marianne will directly impact the effectiveness of our efforts by identifying patients who have a high risk for developing hereditary cancers. She helps patients take a proactive approach to fight cancer before it's detected."
Lotito holds a master of science degree in genetic counseling degree from University of Pittsburgh and is board certified by the American Board of Genetic Counseling. She is a member of the professional education committee for the Arkansas Cancer Coalition.
ABOUT CARTI
CARTI is a not-for-profit, multi-disciplinary cancer care provider offering medical and surgical oncology, diagnostic radiology, and radiation oncology at locations throughout the state to provide convenient access for cancer patients.
Medical oncology is offered in Little Rock, North Little Rock, Benton, Clinton, Conway, El Dorado, Heber Springs, Russellville and Stuttgart. Radiation therapy is offered in Little Rock, North Little Rock, Conway, Mountain Home and Searcy.