Bringing Comprehensive Cancer Care to El Dorado with CARTI Cancer Center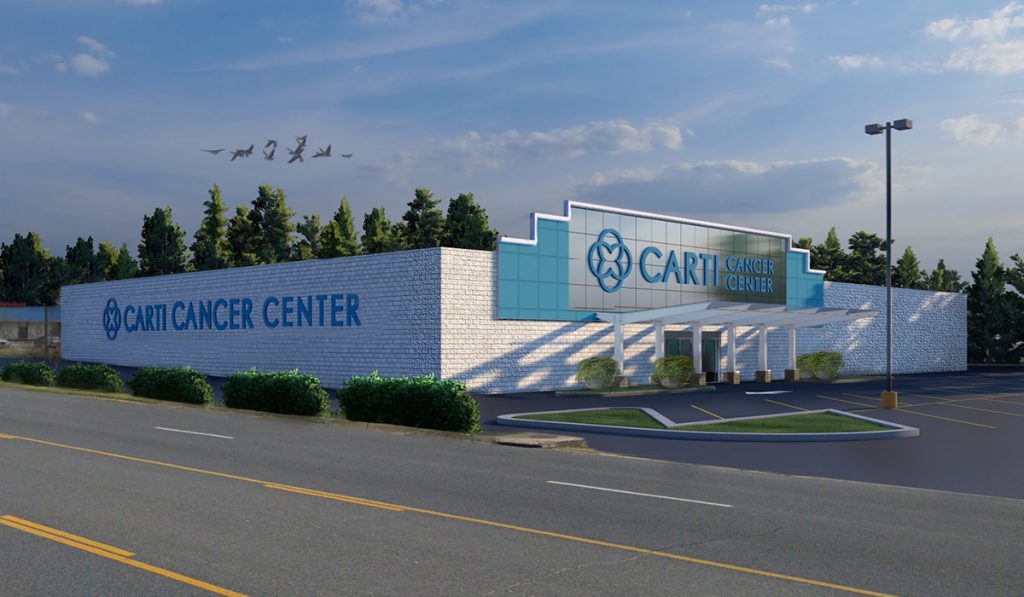 Arkansans deserve the best in cancer care. At CARTI, it's our mission to make sure every Arkansan has access to it in their community – that's why we're excited to break ground on our sixth comprehensive cancer center in El Dorado.
CARTI is not new to south Arkansas – our presence there began 21 years ago with a treatment center in El Dorado. We've been proud to connect patients with the best cancer care in the region in that time, and with the addition of a new CARTI Cancer Center in El Dorado, that care becomes more accessible than ever. Patients in El Dorado and the surrounding area will be able to receive our full range of cancer care services, from imaging scans to radiation treatment to infusion services, all without having to travel far. CARTI's renowned providers will provide a team approach to comprehensive cancer treatment.
The new cancer center will be located at the previous Office Depot location at 1601 North West Avenue, El Dorado. After a total renovation, the more than 25,000 square foot space will house advanced technology and comprehensive services to treat patients at every stage of their cancer journey.
"Our expansion is driven by our mission to provide trusted cancer care close to home," said Adam Head, CARTI president and chief executive officer. "We look forward to bringing the most advanced technologies and expertise to the residents of Union County and the surrounding areas with a beautiful and expansive cancer center. Additionally, by renovating an existing building in downtown El Dorado, we are investing in the vitally important revitalization efforts happening within El Dorado and south Arkansas."
Construction is set to begin in December 2020 and is expected to be complete in late summer 2021.
Learn more about cancer care in El Dorado here and see where else CARTI provides expert cancer throughout the state.